MSI Titan 700 low-cost Mini-ITX PC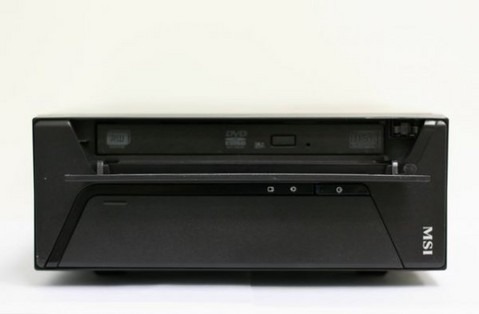 MSI have taken a brief hiatus from pushing their Wind rival to the ASUS Eee, and launched the Titan 700 small form-factor PC.  Measuring just 185 × 240 × 70mm, the compact computer uses a Mini-ITX board complete with a 2GHz VIA C7 processor, integrated VIA CN700 graphics and 1GB of RAM.  It seems particularly well suited to being a living room media PC, especially considering the low noise levels: 35dBA under load and 20dBA at standby.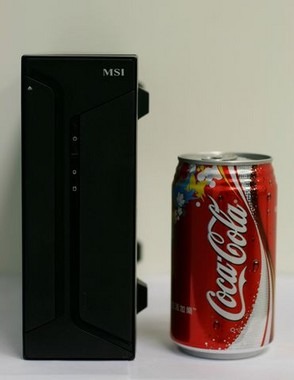 Despite the dimensions, MSI have fitted a slim-profile DVD burner and 120GB 2.5-inch Serial ATA hard-drive.  Connectivity-wise, there's gigabit ethernet, DVI, VGA, USB and 5.1-channel analog audio.  Power is courtesy of a 60W external brick.
Of course, no product is perfect and in this case MSI seem to have made the bizarre choice to fit the Titan 700 with two RS-232 serial ports.  While I'm sure there are some space-strapped serial diehards whooping with unadorned rapture at that news, the rest of us are free to scratch our heads and ponder why they didn't fit, say, more useful eSATA ports or perhaps FireWire.  It'll sell in the UK for around £234.99 including tax (roughly $390 if you discount the tax).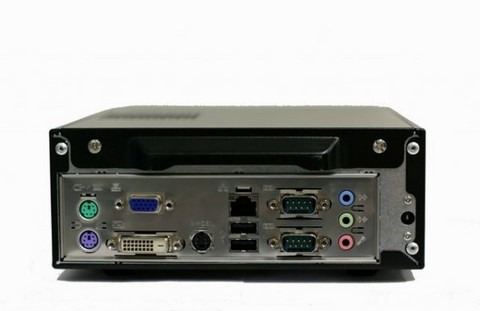 [via The Tech Report]