Generally gaming-focused PC-maker MSI revealed a new notebook this week af IFA called the MSI P65 Creator. This new PC is not made for gaming. Instead, MSI suggests that this PC was made "for content creators and professionals." They suggest that the reason this notebook is good for content creators and professionals is that it has "desktop-grade power in a form factor they can easily carry around."
The MSI P65 is mostly white (or silver) with a gold MSI dragon logo on its cover. MSI suggests that "with a potent processor and dedicated graphics," this PC has "more than enough power to edit raw HD or 4K video, create motion graphics, and fly through complicated spreadsheets on the go." I can't speak for the spreadsheets, but the idea that any notebook can do motion graphics and 4K video "on the go" seems at least semi-absurd to me. Not because it's impossible, but because it's sort of nonsensical, and certainly really rare in any major sense.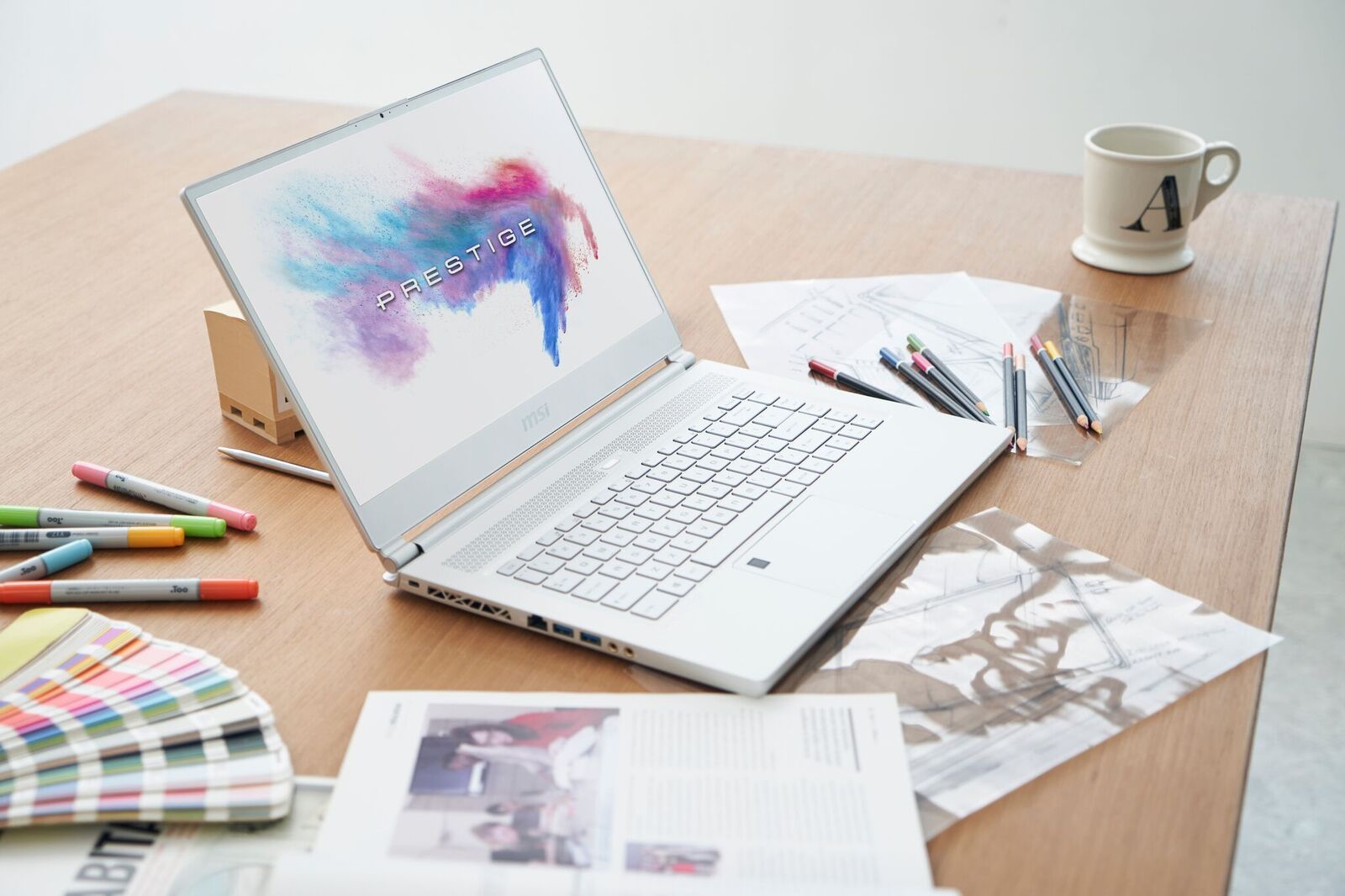 If, however, you're one of the very few people who does high-end video work on a notebook computer, this notebook does indeed have a nice collection of ports. Along the sides here MSI's included an SD card reader, USB Type-C, USB Type-A, full-sized HDMI, micro-DisplayPort, and an ethernet jack. Imagine that – a fine collection of different sorts of helpful ports on a pro-level computer!
The display might well be up to the task, too. While it's not necessarily any sort of helpful for a content creator, this panel is surrounded by a relatively thin 4.9mm bezel. The panel itself, however, will be (again, potentially,) top notch. This MSI notebook's display is a 15-inch IPS LCD panel with MSI's True Color 2.0 technology.
"Each panel is examined thoroughly and undergoes an extensive factory calibration process, so each color is displayed with absolute precision," said an MSI representative. "This results in a near perfect color presentation, with close to 100 percent coverage of the sRGB color spectrum."
Inside is an Intel 8th-gen Core i7 processor and up to an NVIDIA GeForce GTX 1070 Max-Q GPU. To keep these powerful bits of hardware from overheating, the P65 has MSI Cooler Boost Trinity.
"For a long time, MSI has just been recognized as a leader in PC gaming hardware," said Sam Chern, MSI Assistant Vice President of Global Marketing. "With the P65, we're investing deeply in professionals and content creators, bringing them high performance for all of their everyday tasks. We have taken the lessons we've learned from our years of experience in making gaming hardware and used it to create a beautiful, professional notebook that is more powerful than any laptop in its class."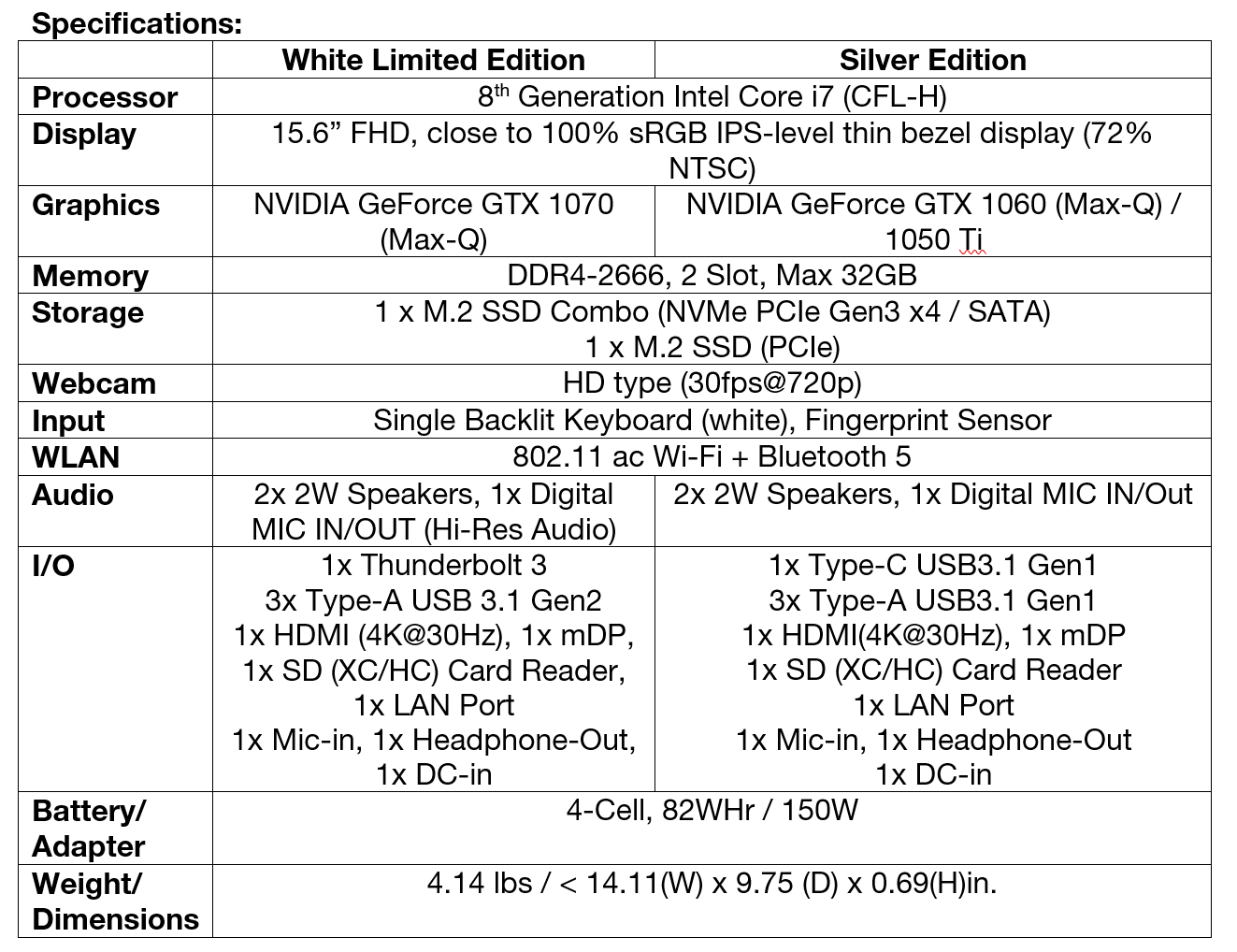 As you'll see above, two different editions were announced. The Silver Edition is the slightly lesser of the two, while the White version is a "limited edition" of sorts. Differences are in the GPU, the Hi-Res Audio jack, and the inclusion of a Thunderbolt (USB Type-C) port instead of a slightly more common USB3.1 Gen 1 Type-C USB port.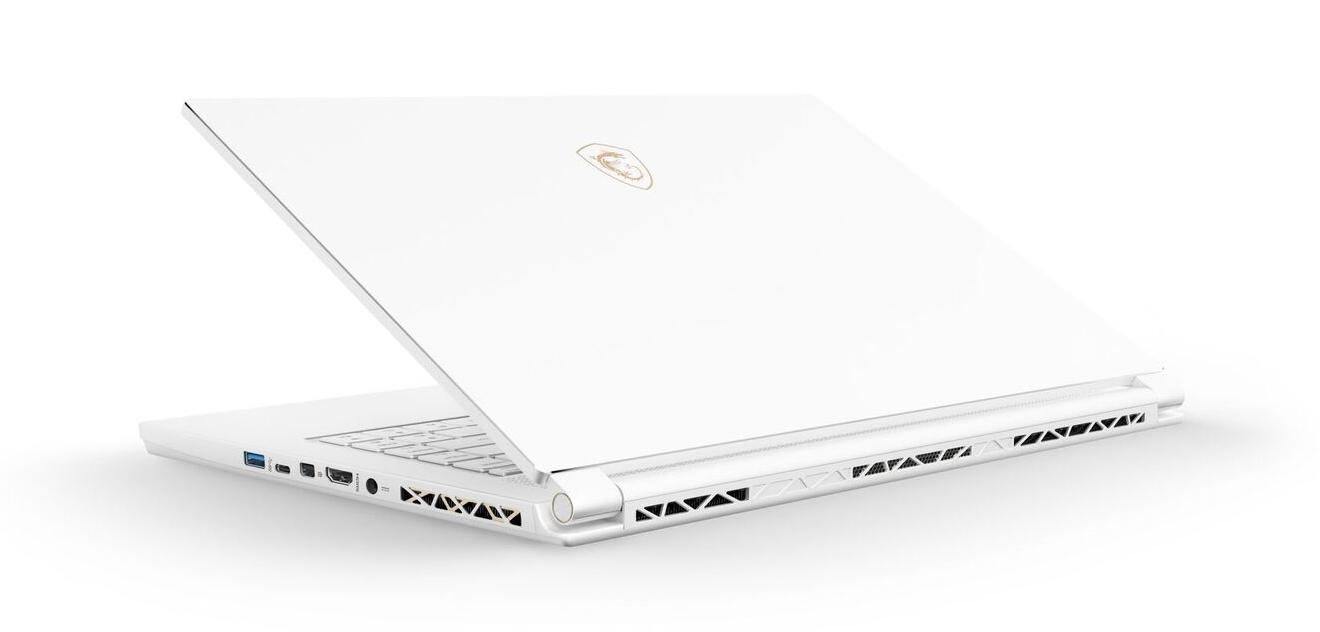 Above you'll see the White version. Below you'll find the Silver edition.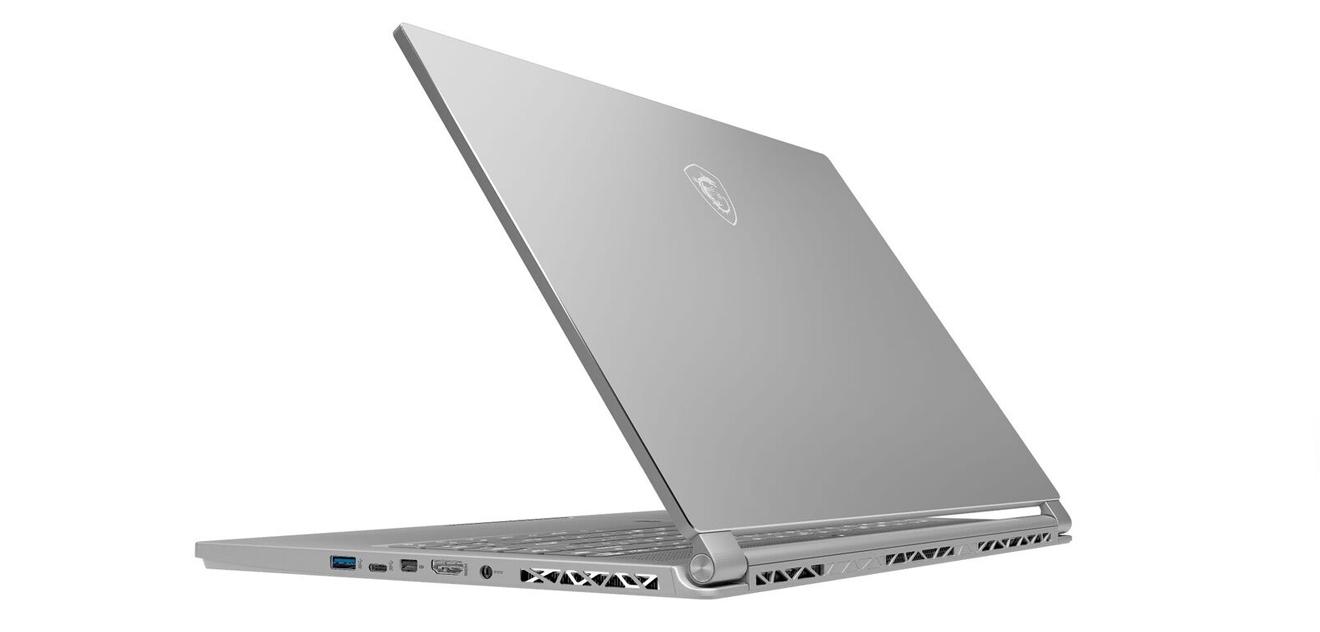 MSI hasn't shared any availability or pricing as yet. We've heard that the notebook (and maybe both versions) will be available in October, maybe, for right around 1700 Euro – which, when converted directly to USD, comes out to just short of $2,000 USD. We don't yet know if that's a starting price, the most expensive version, or what – as, again, MSI hasn't confirmed a price as such.