MSI Luxium - Adds the power of a desktop GPU to your notebook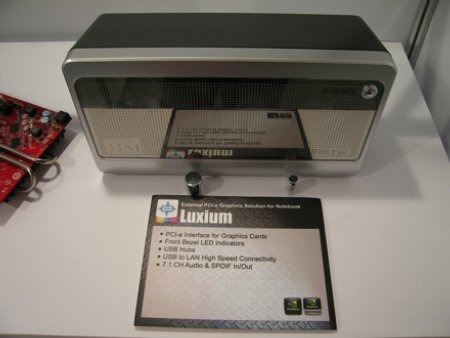 One thing about notebooks is that the graphics card is usually lacking. What if you could put one of the nice shiny desktop GPU's in your laptop? Now that would be pretty sweet.
The device also gives you some USB ports, S/PDIF in/out and 7.1-channel Dolby Digital Support. No word yet on pricing or availability.
MSI Luxium offers external graphics solution for notebooks [via coolestgadgets]