MSI Interceptor DS200 and DS100 gaming mouse hands-on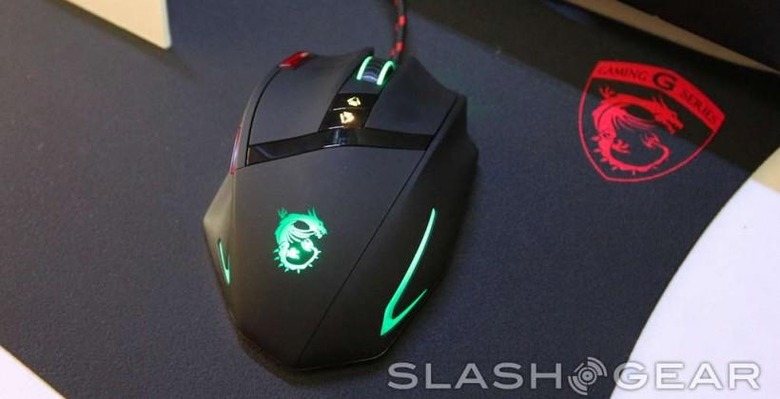 Amongst the massive gaming builds stacked with the finest in next-generation graphics cards presented by MSI this week at CES 2014 were a couple of their own gaming-aimed mice. The smaller of these was the MSI Interceptor DS100, the larger going by the name MSI Interceptor DS200. Both nice work with anti-tangle fabric cords in black specked with red and both work with what MSI calls "exclusive software."
While we've not had an incredibly large amount of testing or play-time with these mice, we've certainly had enough time to get a feel for them. The smaller of the two (shown here in red lights), the DS100, works with 3,500 DPI sensitivity with 7 buttons, and button assignment abilities. While this can be considered the lesser of the two mice, it's still made by the company to be a higher-end tool for gaming with their multi-thousand-dollar build-packed desktop machines.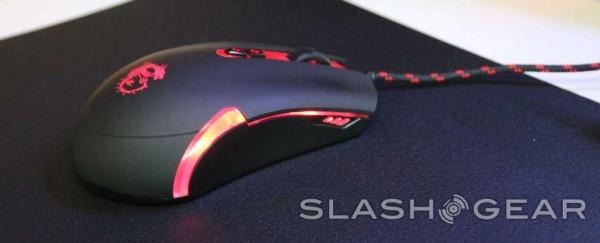 With a length of 121mm, width of 81mm, height of 41mm, and initial weight of 135.8g, the MSI Interceptor DS200 (shown here in green lights) is the highest-end mouse MSI is about to bring to the market. They're preparing for competition with the finest gaming mice in the wild with sensitivity up to 8,200 DPI and a whopping 10-button interface. You'll find an adjustable weight system incorporated in this mouse too, ready to allow you to roll with your ideal build.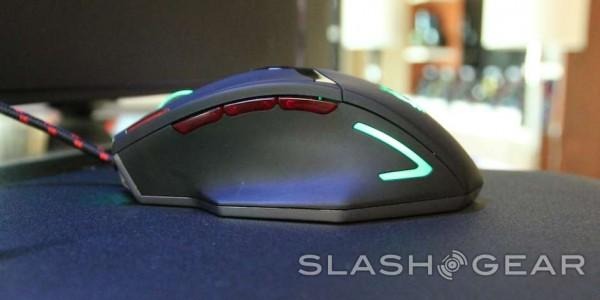 Several of this device's buttons are multi-function, able to be set by the – again – software exclusive to MSI devices. Both the larger and the smaller of these mice are set for release sometime inside 2014 – pricing and exact release details have not yet been shared.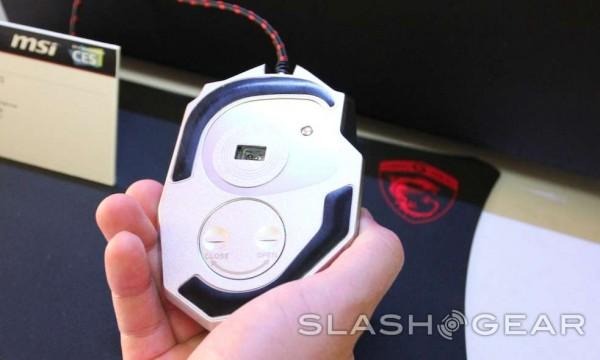 BONUS: There's also a mousepad under these mice that'll be released in a sort of low-key style later this year by MSI. They've suggested that it'll be released at around the same time as the mice themselves, and works with some especially table-friendly materials for high-end gaming mouse tracking.