MSI GX723 gaming notebook gets better graphics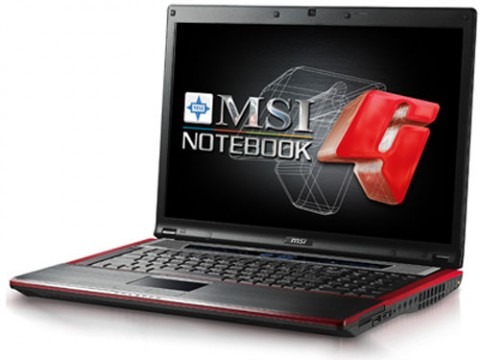 MSI launched their newest gaming notebook today called the GX723. This notebook is most definitely a desktop replacement, measuring in at 17-inches and featuring a serious 512MB GeForce GT 130M graphics chipset for great graphics that run smoothly.
The notebook also features Turbo Mode, which makes for overclocking of the Core 2 Duo processor. However, this will only work if the notebook is plugged in and not running on battery power. Five speakers are built in that create Dolby sound in super confined area.
The display features a 1,680 x 1,050 resolution and 4GB of RAM is included along with the option of a 320GB or 500GB hard drive. Other features include a 2-megapixel webcame, a 6 or 9-cell battery, Wi-Fi, and a Blu-ray or DVD-drive. We don't know when the MSI GX723 will be available or how much it'll cost, but we'll keep you in the loop.