MSI GT70 and GT60 notebooks unveiled with Intel Core i7 and NVIDIA graphics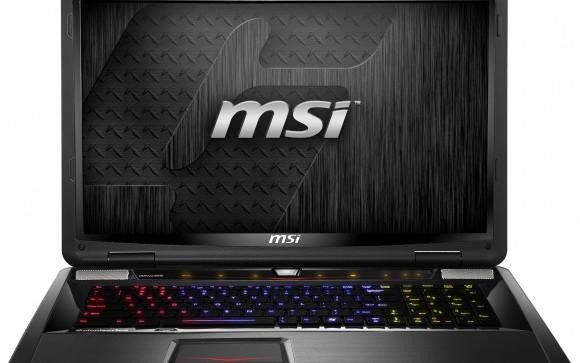 MSI has unveiled two new notebook computers today, except unlike what we often see with these being focused on gaming, these two are arriving to fill out the mobile workstation category. The new models include the GT70 20K and GT60 20J, both of which bring goodies to include NVIDIA Quadro graphics and an Intel Core i7-4700MQ processor.
Diving in first with the GT70, this one will be sporting a 17.3-inch Full HD display with 1TB of hard drive space and 16GB (8GB x 2) of RAM. The GT70 weights in at 8.6 pounds with measurements of 16.85 x 11.34 x 2.17 inches. Shifting over to the GT60 and we find a notebook with a 15.6-inch Full HD display, 750GB of hard drive space and 8GB of RAM. The GT60 weighs in slightly less at 7.7 pounds with measurements of 14.97 x 10.24 x 1.77 inches.
Both models have a display ratio of 16:9 and will be running Windows 7 Professional with other goodies to include three USB 3.0, two USB 2.0, HDMI 1.4, a 9-cell battery and 720p HD quality webcam. These models will also have an SD card reader, muti-touch trackpad and SteelSeries backlit keyboard as well as Dynaudio speakers with a subwoofer and gold flashed headset jack with AMP for what MSI touts as being "heart pumping audio."
Otherwise, MSI also mentioned the GT70 and GT60 will have support for up to four independent displays (including the built-in display) as well as a few NVIDIA branded features. The NVIDIA features include 3D Vision Pro, Mosaic Technology, Optimus Technology and nView display Management Technology.
All said and done, MSI will have these two new models available today and from a wide variety of retailers including Amazon, Newegg, Best Buy and others. As listed with the specs, those considering a purchase would have to set aside $2,599.99 for the GT70 and $2,009,99 for the GT60.