MSI GS40 Phantom wants the lightest Skylake gaming laptop title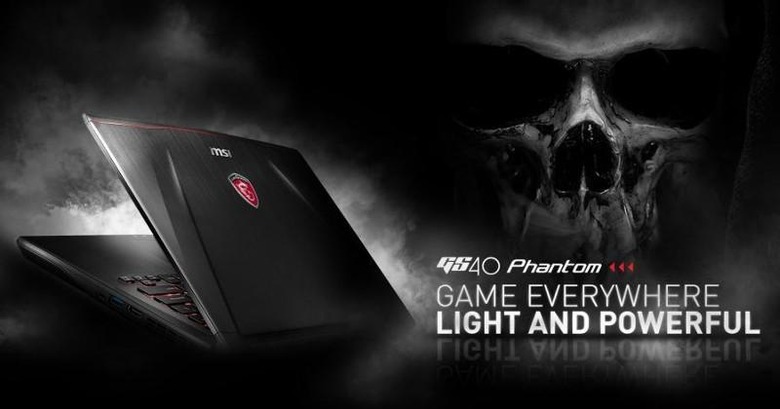 Gaming laptops are nothing new. They've been around ever since chip makers have been able to cram more adequate graphics chips inside smaller spaces. But in exchange for all the power required for decent gaming on the go, these laptops are usually hulking masses compared to more lithe work notebooks. MSI says it doesn't have to be so, which is why it has unveiled the sixth generation GS40 Phantom gaming laptop with the latest Intel Skylake, which it claims is the thinnest and lightest of its kind.
The new MSI GS40 Phantom weighs 3.5 lbs (1.6 kg) and is less than 0.86 in (22 mm) thick. That does put it among some of the most portable options in the market. But despite that reduction in size and heft, MSI promises that the gaming laptop doesn't compromise in performance.
The laptop is powered by the latest gen Intel Skylake processor, specifically a Core i7-6700HQ running up to 3.5 GHz with Turbo Boost. There's also 16 GB of DDR4 RAM on board for maximum space and a 128 GB SSD + 1 TB HDD combo for installing all those games. For graphics, the muscle comes from the NVIDIA GTX 970M GPU, not exactly the latest and greatest desktop-grade GTX 980 but still more than capable. The 14-inch screen only reaches Full HD 1920x1080 resolutions, which is still considered to be the sweet spot as far as gaming is concerned. The GS40 Phantom is also loaded with multimedia hardware features, like ESS SABRE Hi-Fi Audio DAC and the Nahimic Audio Enhancer as well as True Color for color accuracy.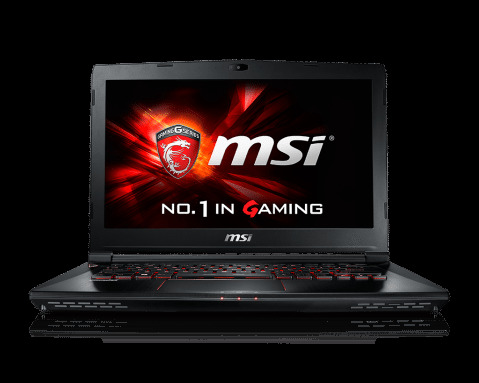 All of these does come at a price. The MSI GS40 Phantom gaming laptop might be light, but it carries a heavy price tag of $1,599.99.
MSI is also announcing the GT80 Titan. This is a beefier gaming laptop that does boast of not one but dual NVIDIA GTX 980 graphics chips in SLI mode. It is also claimed to the world's first gaming laptop to feature a mechanical keyboard with Cherry Brown MX switches. Availability details for the MSI GT80 are still coming.