MSI Android netbook planned for Computex?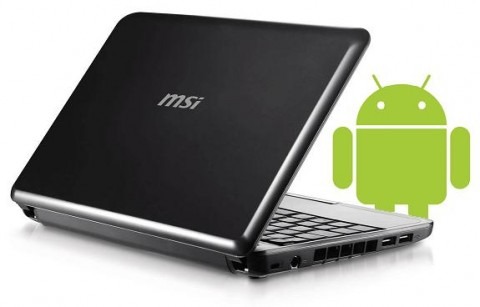 MSI are planning to demonstrate a netbook running Google's Android OS at Computex 2009, according to the Chinese-language paper Economic Daily News.  The company will apparently be using the event to sell the Android Wind reference design to PC vendors; the original MSI Wind netbook was a great success as a white-box product, rebadged by other companies.
MSI themselves have declined to comment on the Android speculation.  They're reported as having collaborated with the Institute for Information Industry in Taiwan in the netbook's development; it's unclear what part the III played.
Similarly unknown is what form the Android netbook might take, whether it will simply be an existing model from the Wind range tweaked to run the open-source Linux OS, or a more complete departure from the current range.  There's a little over a month of waiting to find out: Computex 2009 kicks off on June 2nd.