MSI AE1900 NetTop - Way Sleeker than its predecessor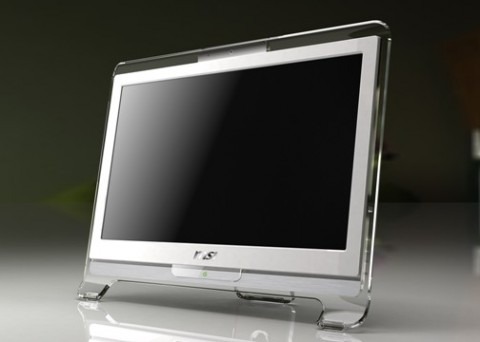 What a big changes in design between MSI previous NetTop and its new AE1900 All-in-one NetTop. It reminds me of the older generation Apple Cinema monitor. The AE1900 sports a 19-inch screen (1366 x 768 resolution), a built-in webcam, and a slot-loading DVD Drive.
Under the hood it is the usual Netbooks/NetTop specs, 1.6Ghz Atom CPU, Intel 945 chipset, 1GB RAM, 10/100/1000GB LAN and WiFi. No pricing and availability information yet. More information on MSI Japan site.