Mr Rogers Tom Hanks Trailer revealed: A Beautiful Day in the Neighborhood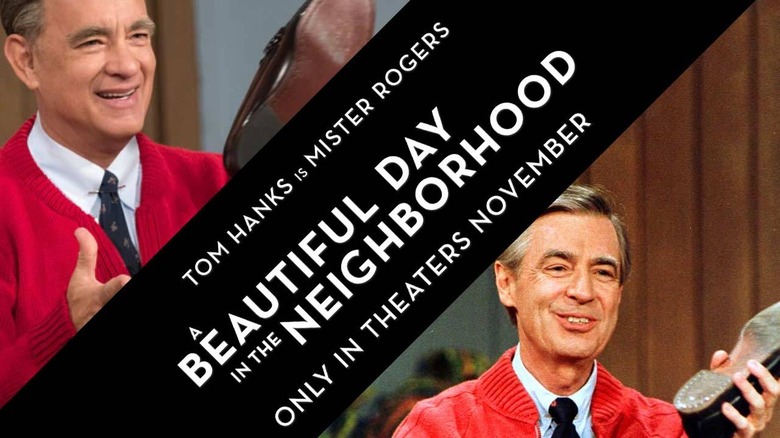 There's a Mr. Rogers biopic movie coming to theaters soon, and it stars Tom Hanks. One of the most beloved actors of all time played by another one of the most beloved actors of all time. Today we're seeing the YouTube-based Sony picture that'll be released in theaters this Thanksgiving. And when is Thanksgiving 2019? That's Thursday, November 28, 2019, that you'll be seeing Mr. Rogers in theaters, played by Tom Hanks.
According to the outline of the film provided by the creators of the film, this will be "a timely story of kindness triumphing over cynicism, based on the true story of a real-life friendship between Fred Rogers and journalist Tom Junod." It won't just be a rundown of the life of Fred Rogers.
Instead it's based on the time Junod spent with Mr. Rogers, based on the resulting biographic article written by the writer. This article was published in the November 1998 issue of Esquire and was re-posted by Esquire on the internet for you to view today – lucky you!
Junod is portrayed in the film by actor Matthew Rhys. This film also stars Susan Kelechi Watson as Andrea Vogel and Chris Cooper as Jerry Vogel, amongst others. The film was written by Micah Fitzerman-Blue and Noah Harpster. The director of this film was Marielle Heller.
Additional cast includes Wendy Makkena, who'll portray Dorothy, and Tammy Blanchard, who'll be Lorraine. Also there's a character played by Kitty Crystal called "Subway Punk" that I assume will be a rock and roll sort of punk, but whom I wish would be a punk that's just very devoted to Subway sandwiches.