MPOW Edge Bluetooth headset mini-review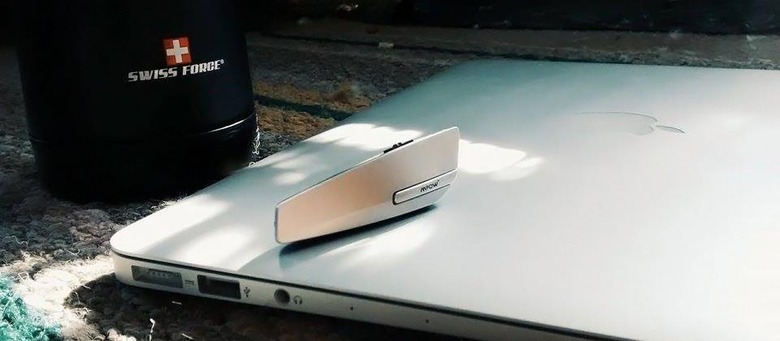 Whether you're using your smartphone or your smartwatch, using Bluetooth headsets has become necessary in many instances — when driving, when multitasking, and such. There are full Bluetooth headsets that resemble headphones, but often times a small ear piece is all you need, something small tucked behind the ear that can be popped in and out without fanfare. MPOW has a couple of them, but one in particular has enjoyed a healthy fan base, the MPOW Edge Bluetooth 4.0 headset. We grabbed one for ourselves and have all the details in this mini-review!
The MPOW Edge Bluetooth headset is a small sleek earpiece with a low price point (about $15, depending on where you get it) and a high-level design. The entire unit is made of plastic and looks like steel from a distance, with a sharply angled facade and light silver color (an identical color to my MacBook Air). Nestled in the front is a long button with a brand imprint and LED status indicator.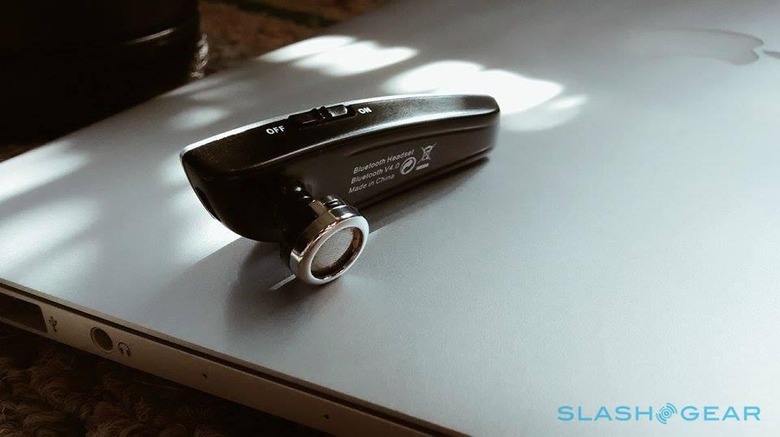 The edges and back are solid black, and the earpiece itself is rimmed with silver metal. The headset ships with several plastic covers for the earpiece, each one being a different size with a small plastic loop that further aids in keeping the headset in place. Whether you need them depends on preference — personally I find it fits better without it. On the headset's bottom, meanwhile, is a volume rocker.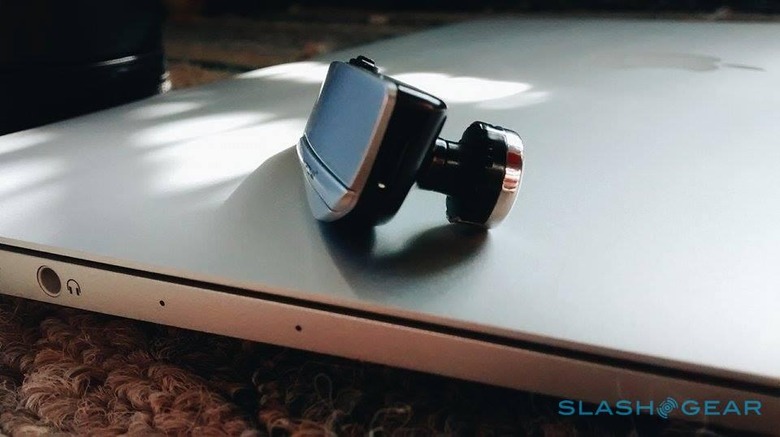 Finally, charging is done via micro USB through a nearly invisible port on one end of the headset's edge. Because the battery is so tiny, charging is completed within a couple hours from a completely dead state, while talk time lasts for hours — you'll never find it dead if you top off the battery here and there when not using the headset, however. Some features include multipoint functionality for pairing two smartphones and taking alternate calls from each, as well as HFP/HSP/A2DP/AVRCP Bluetooth modes. Range is up to 30ft.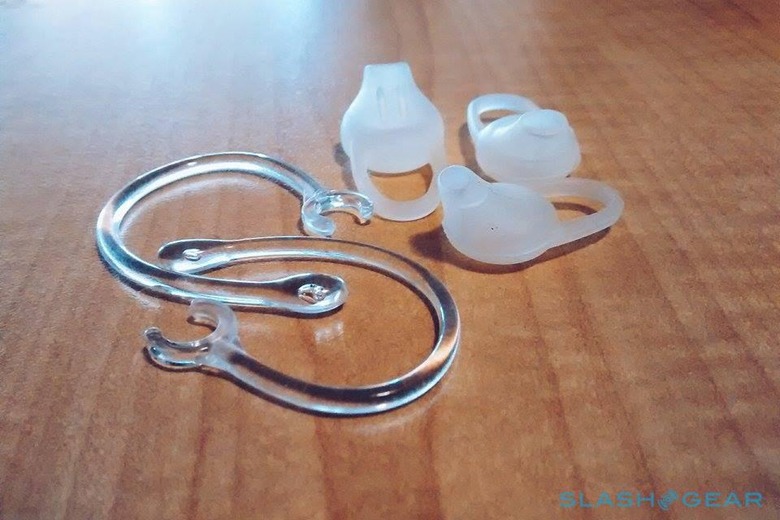 The most important part, of course, is how well it works — no matter how stylish, poor quality ruins the device. Fortunately, poor quality isn't an issue, though it's not the clearest of the clear (it sounds like your average smartphone's audio call quality rather than HD voice quality, for example). It is entirely average, and that's good enough for many users.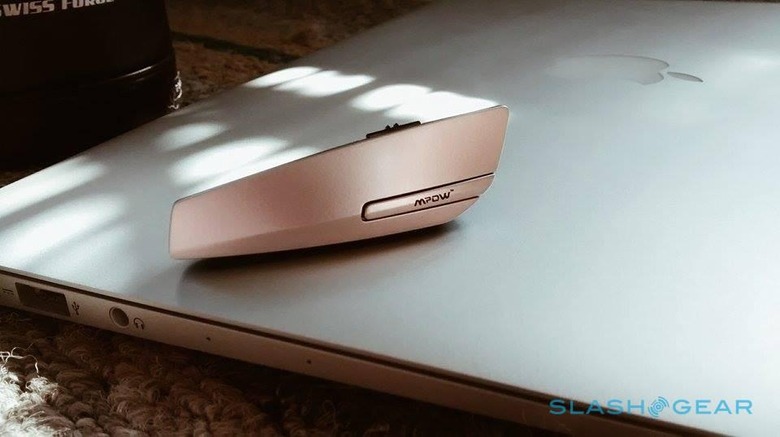 There's no issue with hearing the person on the receiving end; no issue with popping or other unwanted noise. The volume can be turned up fairly high, as well, for those with hearing troubles. It is also suitable for listening to podcasts and radio if you need some noise while working but have to keep one ear free.
Is it worth it? Unless you require wind filtering or HD-level audio, the MPOW Edge Bluetooth headset is the perfect inexpensive everyday headset.