MPAA's "WhereToWatch" hopes to steer you away from piracy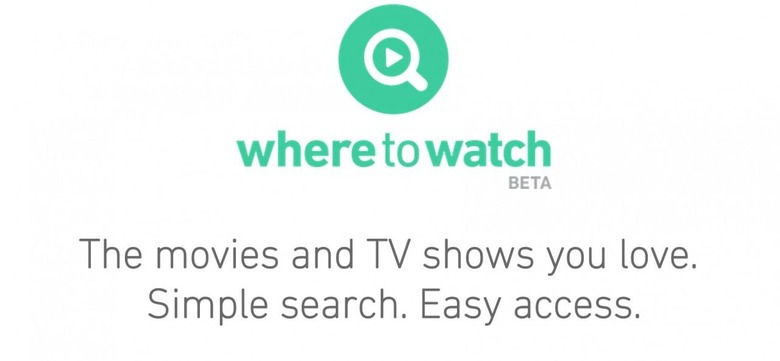 The MPAA has introduced a new website it hopes will steer you away from piracy by listing all the places (most of them, anyway) where you can get content legally. It's called WhereToWatch.com, and it recently launched in beta form with a clean interface and search functionality. Both TV shows and movies are listed, with content being presented alongside a summary and other relevant information, as well as links to services where it is offered — and price tags — listed beneath it.
WhereToWatch.com works the same way many similar sites operate: search for what you want and evaluate where it is available. Click the service through which you want to buy the content. Pay for it. Those who are particularly interested in something can sign up for update alerts, too.
The most notable part of the service is the entity behind it: the Motion Picture Association of America, which really wants you to stop pirating its studios' content. As a bonus, there are no ads on the site, which also serves to distinguish it from competitors.
The MPAA isn't the only entity to recently introduce new ways to direct users away from pirated content. Google recently made a change to search that presents users with legal sources for media when they search for certain things like "Movie Name download". In addition, Google tweaked Search so that many popular torrenting websites lost their ranking...leading to lesser-known ones rising to the top to fill the gap.
SOURCE: Re/code