Mozilla working on Firefox for OUYA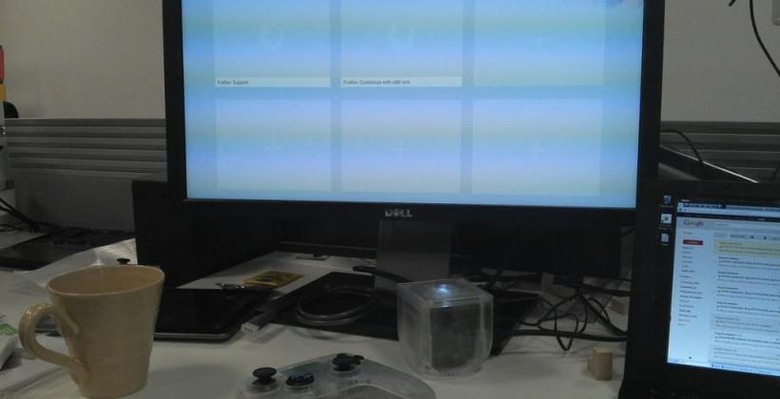 The OUYA gaming console has attracted the attention of both gamers and game developers, but it's also attracting the attention of the folks over at Mozilla. The developers behind the Firefox web browser are making a version specifically for the OUYA gaming console, allowing open-source gamers to browse the web using one of the world's most popular web browsers.
According to a post on the OUYAForum by administrator Ed Krassenstein, a Mozilla developer spoke with Krassenstein on the progress that the team is making bringing Firefox over to the new console. The developer mentioned that there is still a lot of work to do, but he was nice enough to show us a quick photo of the progress so far (pictured above).
The photo was tweeted by mobile platform engineer Chris Lord, and he says that the browser is currently "kinda usable", but it isn't anything to look at really. However, it shows that the Mozilla team is serious about bringing their web browser to the open-source gaming masses, and hopefully we'll hear some updates on the project within the next couple of weeks.
"We're investigating what we need to do to make Firefox usable on Ouya. It already works and we have some preliminary patches for gamepad support, but there's still quite a bit of work to be done to make it really usable. Part of this work will be making sure that WebGL and Canvas support performs well on the device, and making sure that the relevant APIs (such as Gamepad API) are also supported."
The OUYA gaming console is an open-source Android-based console that not only has full access to the Google Play store, but will also have proprietary games specifically meant for the OUYA. Developer consoles have already been shipped out, so while Mozilla has a long way to go, they still have several months before the official OUYA launch to ship a final version of the web browser.
[via TechCrunch]