Moza Mini-S handheld gimbal stabilizer is made for smartphones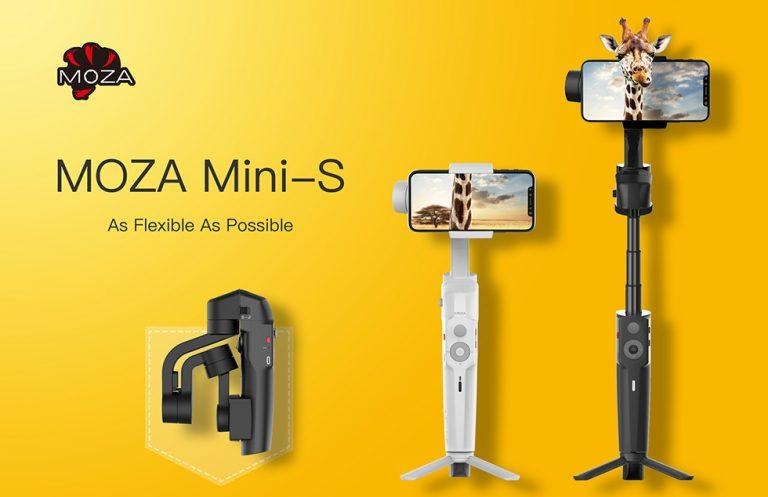 Selfie-sticks and ordinary tripods are fine for basic mobile photography tasks, but serious projects require serious hardware, and that's where Moza's new Mini-S 3-axis handheld gimbal stabilizer comes in. The new model targets videographers who need to travel light without compromising the quality of their projects. Mini-S can accommodate most smartphones, including larger models.
A handheld gimbal stabilizer uses sensors and motors to adjust for operator movements in real time, keeping the recorded video steady even if the user is walking or standing on a moving surface. In addition, these types of stabilizers — including the Mini-S itself — can perform certain shooting tasks that give videos a professional veneer, such as smoothly tracking a subject or performing a pre-programmed movement.
The Moza Mini-S features physical controls for the various functions the user would otherwise perform on the phone's display. There are dedicated buttons to trigger recording and playback videos, for example, as well as a button for starting a shooting mode, adjusting focus, and changing video orientation.
A companion mobile app for iOS and Android smartphones pairs the stabilizer with the handset, bringing information and settings to the phone's screen. Users can likewise extend the head up to 18-inches for better visibility and different shooting angles.
In addition to its various features, including object tracking and time-lapse, the stabilizer has a removable mini tripod on the bottom and a compact design that folds when the device is stored away. Finally, Moza has also built a 10-degree contour into the stabilizer, which is said to be both ergonomic and visually appealing.
Pricing and availability aren't yet available.