MOXI MR-1500T3 HD DVR available for all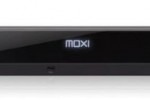 We may receive a commission on purchases made from links.
After a limited launch in December 2008, the MOXI HD DVR is now generally available, offering 500GB of subscription-free high-definition digital cable recording.  The MOXI MR-1500T3 HD supports up to 1080p resolution video, together with images and music plus streaming internet content, with no monthly fees.
There's enough room for up to 75hrs of HD content or 300hrs of SD, as well as CableCard support, access to Flickr and the online Finetune music store service.  MOXI also gives you remote scheduling, live TV pausing, dual HD tuners and a scrolling ticker with news and other information.
The MOXI MR-1500T3 HD DVR is available now through Amazon, priced at $799.99.  MOXI have even put together a handy "you suck, TiVo HD XL!" crib-sheet, below, to show you why you'd be a fool to look elsewhere.
Update: MOXI have been in touch to let us know that the HD DVR has actually been generally available since January.  Has anybody out there bought one?  Any feedback?  We'd love to hear from you.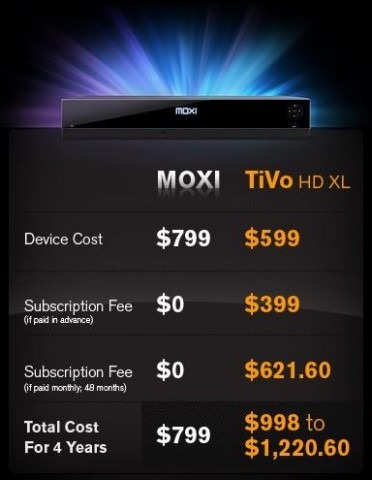 [via Engadget HD]