MoviePass Review (2018): Great when it actually works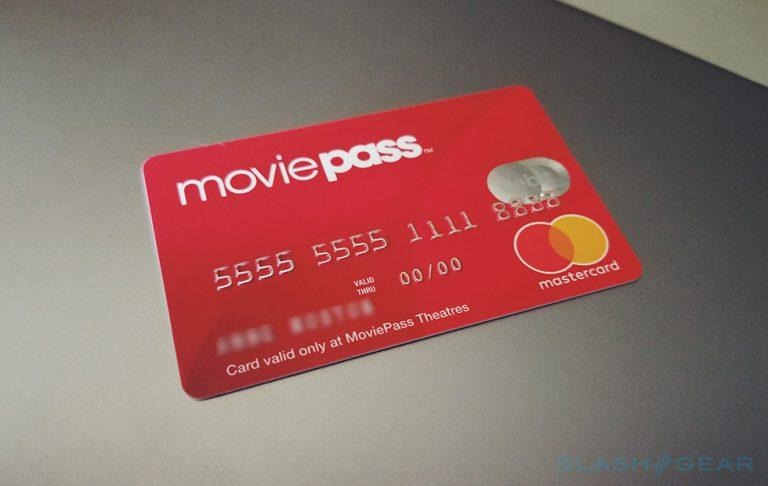 For about the cost of a monthly Netflix subscription, MoviePass enables customers to visit a physical movie theater and view one movie every day. That sounds too good to be true, but it's not. Though the company was founded in 2011, it only recently achieved a high level of public visibility, prompting a bunch of people to ask the same questions: is it worth it? Does it actually work? Is there a catch? We've spent the last couple weeks putting the service to the test to find out.
I kept putting off a MoviePass subscription until a couple weeks back in March when the company rolled out promotional pricing: pay for a year upfront and you'd get a discount, bringing the monthly rate down to around $7.50. My nearest theater isn't terribly expensive compared to some regions with standard 2D ticket prices starting at $6.30, though that low rate is only for the morning showing when most people are at work. For any reasonable time, the ticket prices increas to $8.05, topping out around twelve dollars depending on showtime.
For myself and basically everyone else in the US, watching two movies a month automatically makes MoviePass worth it from a financial standpoint. If you visit the theater 30 times a month, it's definitely worth it, though MoviePass probably banks on you attending far fewer movies.
The Experience
I was irrationally nervous the first time I used MoviePass. Would it fail? Would the ticket agent judge me when I pulled out a bright red MoviePass payment card? Would I violate some random terms of service stipulation and get my account banned on day one? Why does it feel like I'm sneaking in?
The good news is that the neuroticism was unfounded and using MoviePass is very simple. The process involves browsing the MoviePass app for the movie you want to see, making sure the showtime is listed. Once you find it, drive to the theater, pick the movie, and "check-in" using the mobile app (which involves tapping a button). Once you've checked in using the mobile app, you have 30 minutes to physically purchase the ticket in the theater.

If the theater has a kiosk, that's the easiest route, though you can use the ticket agent, too. The process is identical to purchasing a ticket with your credit card.
The Good Stuff
MoviePass costs less than ten dollars a month. That's the good part. You can't complain about paying so little for what could amount to seeing a movie every single day. If you love going to the theater, MoviePass will save you a bundle.
Considerations
It seems out of place to complain about something so cheap, but there are things to keep in mind. The first are the limitations, ones that may result in you paying for your movie tickets more than a couple times.
For example, do you usually go the movies with friends? If so, MoviePass may not help you save money because you can't reserve a seat. You visit the theater and buy your ticket. If the tickets are sold out, oh well. Your only option to ensure you can sit with your friends and get a ticket for the same showing is to reserve one early, which means paying out of pocket.
READ: MoviePass, Landmark Theatres deal has special perks for subscribers
MoviePass is great if you like popping into the theater when you have the spare time. MoviePass isn't great if you're wanting to use it for movie dates, to see the latest blockbuster, if you live somewhere with a large population and chronically low ticket availability, etc.
In addition, the service is only good for your standard 2D showings. If you love 3D or prefer to stick with premium showings, MoviePass won't work for you (unless you're willing to downgrade the experience). Assuming you do like premium showings, it's possible that you'll subscribe to MoviePass, still pay out of pocket for the 3D tickets, then realize at some point that you're not watching the 2D showings enough to really justify a continued MoviePass subscription.

That's one of the unexpected things about MoviePass: it may make you realize just how little you actually watch movies in a physical theater. If it's not for a prearranged get-together (for which MoviePass isn't suitable due to a lack of reservations), you're probably not deciding to pop into the theater for a couple hours to see what's available, at least with any sort of frequency.
True, having access to essentially on-demand theater access may change that; it's easy to make a Sunday morning movie part of your routine under this arrangement. Just as likely, though, is that you may realize the only movies you want to see are big, special ones that you want to view in the best quality possible, which means something like a premium XD viewing or 3D. Everything else is just as great but twice as comfortable watched at home on Netflix.
The good news is that at about ten dollars a month, it doesn't take much to give the service a try and discover whether it ultimately is something worthwhile for you.
The buggy app
Here's where the legit complaint comes in: the MoviePass mobile app is consistently buggy. Despite using it with a high-end phone, the app runs poorly, crashes semi-regularly, and gets Internet connection errors probably close to a solid 50% of the time I use it. Even when the app doesn't crash, it's not unusual that a connectivity error will force me to close and then restart it.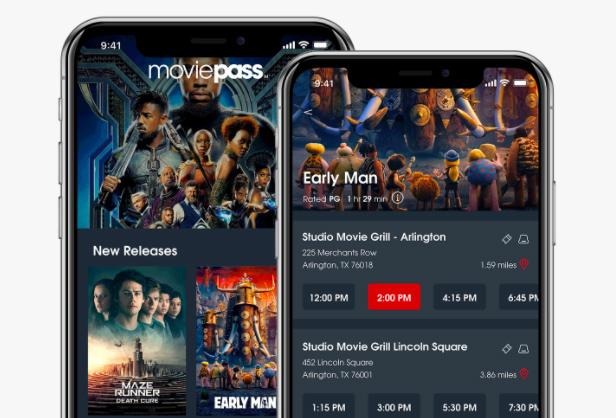 Sometimes the app won't load theaters. Sometimes it takes 10 or more seconds to load something. Sometimes the check-in fails. Other times it works flawlessly. Future updates will no doubt iron out the issues, but they can be mildly frustrating at times.
Wrap-up
Overall, MoviePass is great and I'm glad to have it. Whether I'll continue to use it as frequently in the future is still up for debate, but having the option of seeing a movie whenever I want without paying (beyond the subscription fee) is great in and of itself.