MoviePass brings back $9.95 unlimited plan, but there's a catch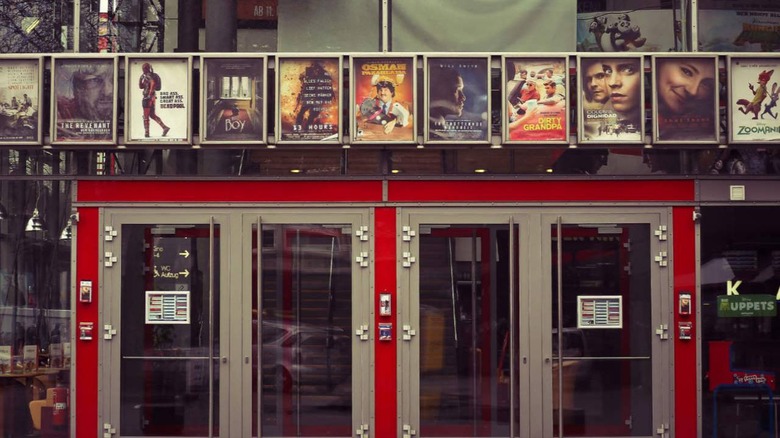 MoviePass has resurrected its $9.95/month unlimited subscription plan, offering consumers a limited time chance at getting to see as many movies as they'd like in a month for less than ten bucks. The company previously offered this unlimited movie plan, but changed it soon after as the company's coffers were drained and it scrambled to stay in business. Though the unlimited plan only costs $9.95/month, there's a big catch.
The newly returned MoviePass Unlimited plan is available for a limited time, offering customers the option to watch any 2D movie that is listed as available in the service's app. The plan covers "theaters everywhere," according to the company, as well as access to giveaways, exclusives, and "red carpet events." MoviePass also says customers can expect "subscriber-only" screenings and other unspecified perks.
There's some fine print to note, particularly that MoviePass will may restrict movie choices for an unlimited subscriber "due to excessive individual usage which negatively impacts system-wide capacity."
The company's Terms of Service builds on this, stating, "MoviePass may utilize its proprietary data and algorithms to impose restrictions on individual users based on their location, day of movie, time of movie, title, and the individual user's historical usage."
If customers are comfortable with those potential restrictions in exchange for paying only $9.95/month (versus the new $19.95/month rate), there's another potential sticking point: you have to pay for a full year's subscription at once. That puts the price at around $120 and forces customers to gamble on whether they think MoviePass will still be around in a year, and won't add new restrictions within that one-year subscription period.
Customers who don't want to take that risk have a different option: a cheaper $14.95/month unlimited plan that shaves a few bucks off the monthly rate without locking them in for a full year.