Mouspad combines too many gadgets into one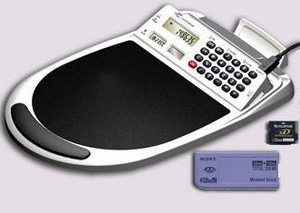 Does anyone out there still use a mousepad? I'm sure that some of you do, though with the debut of optical mice, you don't really need them anymore. Unless of course you have reflective surface, then you'll need one. Here's a mousepad that does just about everything you could possibly want.
This thing packs so much stuff that it just looks plain tacky. That's a lot coming from a guy with Star Wars posters hanging up and gadgets lying around. You'll get a calculator, card reader, thermometer and USB hub.
Maybe someone out there will find it useful, but it looks like it would eat up a ton of desk space. I wouldn't even try to fit it on a keyboard tray.
New mousepad loaded with goodies [via boygenius]