Mount Fuji will be a free Wi-Fi zone for 3 months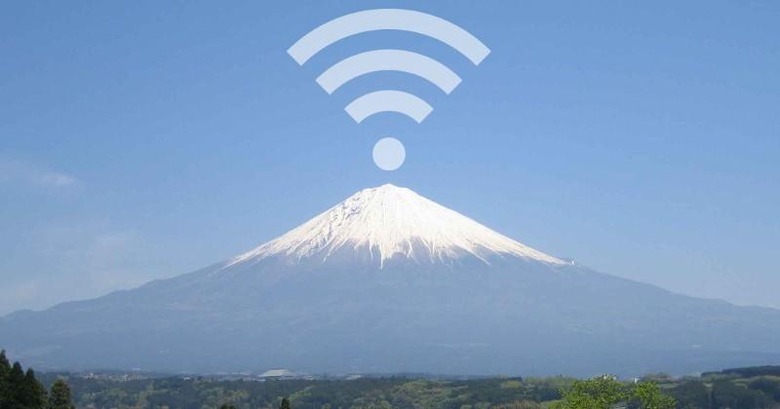 Imagine reaching the end of an exhilarating but also tiring mountain climb. You reach for your phone to take a selfie or tweet to the world about your accomplishment. But alas, you have no Internet connection. Big problem, right? Well, not if you're on top of Japan's highest peak. That's right, the iconic Mount Fuji is going to have free Wi-Fi hotspots, eight of them, in fact, and they are being placed exactly so that you can share to the world your wonderful hiking experience.
It might seem strange that installing a free Wi-Fi hotspot is such a big thing, other than the fact that it's happening on Mount Fuji, but apparently, it's s a sore spot for foreign tourists. While those from the West are accustomed to free Wi-Fi especially in popular tourist spots, it isn't a big deal for those living in Japan. And it's not a cultural thing either. It just so happens that Japan is rumored to have such good cellular networks that people just prefer to use their cellular data instead.
The winds of change are blowing across Japan, however, especially as the 2020 Olympics draws nearer. With a flood of foreigners expected, Japan has no choice but to start preparing the country with Wi-Fi hotspots. That starts July 10 with Mount Fuji, a joint project by NTT DoCoMo, of course, and prefectural governments that manage hiking trails on the mountain.
The eight hotspots will be placed in resting stations along the trail. Three, in particular, will be close to the peak to allow visitors to use social media to share their adventrues, or misadventures, whichever the case may be. It's not going to be a permanent arrangement, however. The Wi-Fi hostpots will only be around from July to September to coincide with the Mount Fuji climbing season.
Tourism officials hope that the Wi-Fi connection will also be utilized by tourists to check on weather conditions for their own safety. Let's just hope that none of them will use a metal selfie stick during a sudden thunderstorm.
VIA: Digital Trends