Motorola's Back With Moto Z2 Play, A New Verizon Phone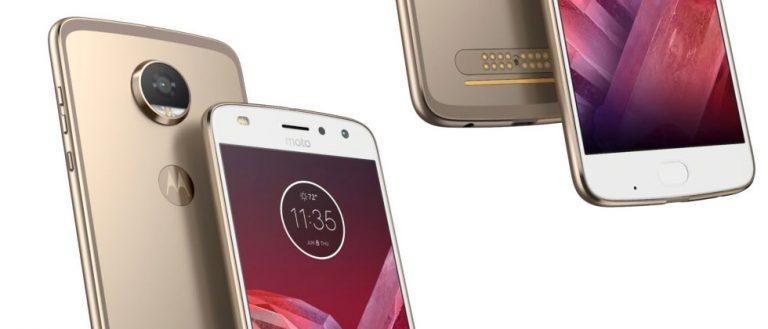 This week the folks at Motorola and Verizon brought back the Moto Z Play series with the Moto Z2 Play. This device rolls with many of the same radical features as the Moto Z line, but with a few of the non-essentials cut back a bit to keep the price low. As such, the affordable nature of this smartphone with the looks and some of the abilities of its more expensive predecessor make this an interesting device to be sure.
The Moto Z2 Play works with a Qualcomm Snapdragon 626 processor with Adreno 506 graphics. Inside it has either 3 or 4GB of RAM depending on the model. Two models exist, by the way – there's one with 3GB RAM and 32GB internal storage and another with 4GB of RAM and 64GB of internal storage.
Both versions of the smartphone have a 5.5-inch 1080p AMOLED display. Both are 5.99 (basically 6) mm thick and both have the same battery inside. Motorola calls their 3,000mAh battery a "30 hour" battery – but we'll see when we get our review units in.
Both versions of the phone have water-repellant nano-coating like many Motorola smartphones in the past. This means you can take it out in the rain, but that you shouldn't take it swimming. This device also has USB-C with USB 3.1 data transfer speed.
Cameras on this device include a 5-megapixel camera up front and a 12-megapixel camera around the back. The front-facing camera has a flash, which is awesome. The back-facing camera has an f.17 lens with 1.4um sized pixels.
This device is also compatible with Moto Mods. Verizon has a bunch of those available for sale as well. This version of the Moto Z lineup will cost users around $500 USD for the lesser of the two editions.