Motorola's Android Home Phones Visit The FCC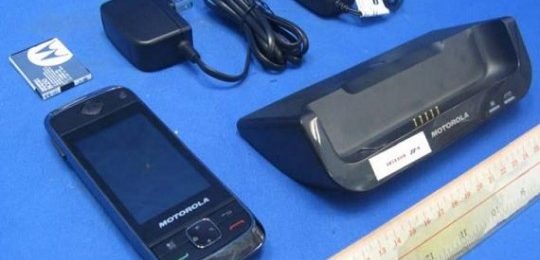 Motorola is preparing two cordless phones for your home that run on Android and potentially on the latest Ice Cream Sandwich version. The models HS1101 and MBP2000PU showed up at the FCC en route for launch that will bring some of the more advanced smartphone features to your good old landline phone.
The HS1101 and the MBP2000PU Android Home Phones appear to be identical except in color. The HS1101 features a black glossy finish while the MBP2000PU is silver and white. Both phones offer a 3.2-inch 400 x 240 LCD display, a front-facing camera with video recording, and stereo 1.5-watt speakers that's likely designed for video calls.
Apps can be downloaded to the phones through SlideMe, such as a Digital Answer Machine app that comes preloaded along with an Aldiko e-book reader app. The WiFi-enabled phones also have microSD storage, a micro-USB port, and headphone jack.
[via Android Community]