Motorola XPRT Hands-On and Unboxing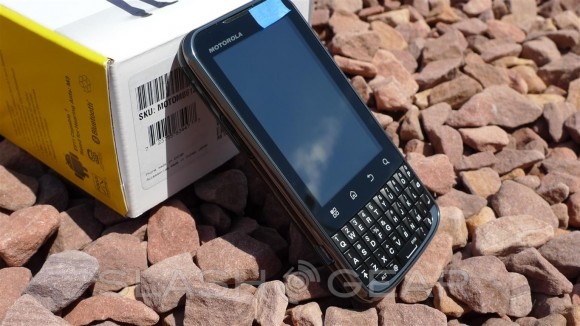 Today in the SlashGear labs we have another Android phone to show you all. This is the Motorola XPRT. Aimed right at all those Blackberry users. The XPRT was recently unveiled in NYC back in June and our man Chris Burns was there live to capture the moment and you can see all about that right here. The Motorola XPRT is an updated version of the Droid Pro released on Verizon a while back and looks very similar and we reviewed that too. Head down past the break for the rest of the details.
To start things off first I want to compare it to a Blackberry. The same hardware in the Droid Pro was reviewed by Vincent like linked above and he took the time to sit it next to the BlackBerry Torch so we could see the keyboards for a nice comparison. So I'll start with that then get into the video for you all to enjoy.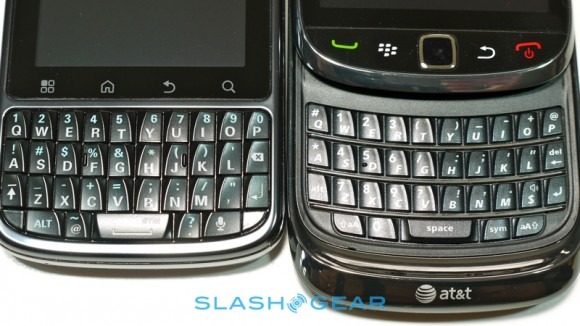 As you can see the Motorola XPRT keyboard is very similar. The keys have little lips so you know where one key ends and the next begins and they have a nice, solid feel to them. Not only does it have a great keyboard but the XPRT comes packing a 1 Ghz processor, Android 2.2, a 5MP shooter on the rear with dual LED flash, a 3.1" 320x480 display and all the enterprise features a previous Blackberry user would need, with corporate email and calendars included.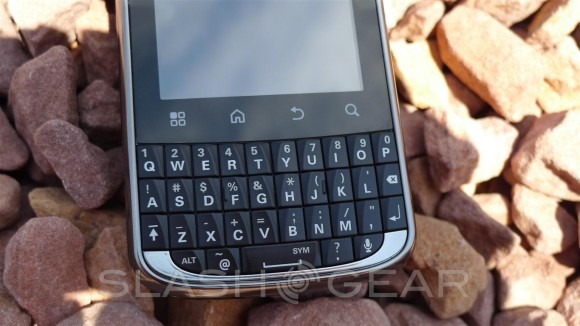 The XPRT has a great candy bar shape and is sized around 4.74″ x 2.4″ x 0.51″ (120 x 61 x 13 mm) and weighs only 5.1 oz. Like we said above it is aimed for business users and it has that qwerty keyboard along with a huge 1860 mAh battery that should last you ALL day and more. Only powering a 3.1" screen and having a battery larger than almost all current Android phones this thing should get you through any busy work day. It also comes with 2GB internal memory and an included 2GB MicroSD card for those that need additional storage.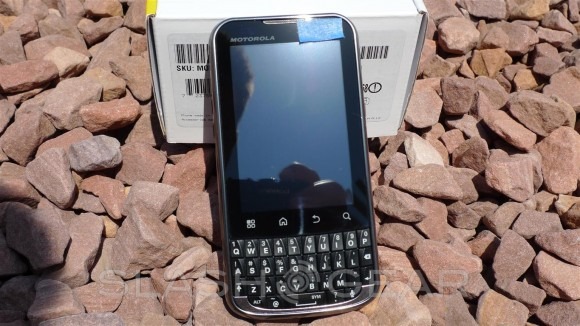 Motorola XPRT hands-on and unboxing video
[vms 95ccda9c6ca4a8b981f1]
My question for any readers that may use a Blackberry, is this your next phone? Would you consider leaving your Blackberry for an Android device like this with a full market and all the games we love on Android?
This might not be the best Android phone out but it has some top quality specs and should be able to do just about anything you need and play most the available games as well (for when you get bored at work of course). With corporate email and calenders as well as added security I don't see why not. Feel free to check out the rest of the photos below and stay tuned as we will be reviewing this phone over the next few days and will report back with more details.