Motorola with Android Voice Actions battles Siri in comparison video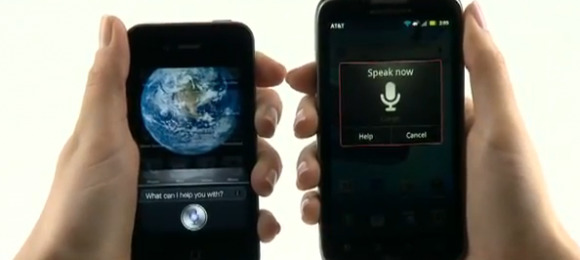 Motorola has decided to take a jab at Apple's Siri intelligent voice assistant app by pitting it against Android's Voice Actions feature running on an Atrix 2, Photon 4G, and Electrify. In all three comparison videos, Siri gets beat down complete with the knockout bell sound effects. However, the video does come direct from Motorola, not exactly an unbiased source, so some rigging or editing isn't completely out of the question. Continue after the cut to watch and judge for yourself.
It's no surprise Motorola would take a dig at Apple, following their abundant legal entanglements including a myriad of patent battles as well as the latter's opposition to the $12 billion Google buyout. The videos show Siri on the iPhone 4S always lagging behind Android's Voice Actions on each of Motorola's three devices.
Android's Voice Actions feature works in a similar manner to Apple's Siri, both requiring a network connection to upload spoken queries via the cloud to remote processing servers in order to interpret commands or retrieve answers. Voice Actions was introduced back in August 2010, while Siri was released in the fall of last year along with the iPhone 4S debut. Siri, however, can interpret natural language, while Voice Actions requires preset commands.
[via 9to5Mac]