Motorola To Update All Phones To Android Lollipop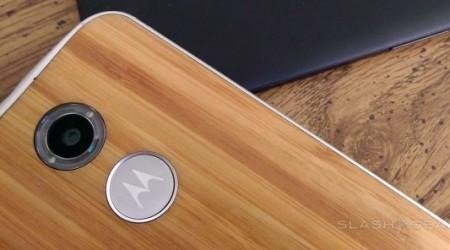 With Android Lollipop rolling out over the coming weeks, we'll start hearing which devices will get the update. Motorola, who coincidentally made the Nexus 6, are first to the starting line in the Android Lollipop update race, and have announced their plans on updating their existing devices to the latest and greatest from Android. If you've got a Motorola device, you'll definitely want to read this. And judging by the list, if you don't have a Motorola device — but are concerned about timely updates — you might want one.
Once Android Lollipop is officially out and about (remember, the nexus devices get it first, and they're not coming until early November), OEMs like Motorola can start the upgrade process. Currently, Motorola is planning to update the following devices:
Moto X (2013)

Moto X (2104)

Moto G (2013)

Moto G (2014)

Moto G (4G LTE)

Moto E

DROID Ultra

DROID Maxx

DROID Mini
That's essentially their entire current lineup. Motorola isn't yet committing to a timeframe for the update, but it shouldn't take long. There are no skins on current Motorola devices, so updating isn't as laborious a process as some other OEMs have.
If I were a betting man (and I am), I'd say those devices listed above will see Android Lollipop before December hits. The Nexus 9 is set to arrive first, and all indications are that it will hit before November 10. Once that benchmark is reached, Motorola can update their own devices as they like.
Source: Motorola