Motorola Tao (aka Sholes) caught in wild: "super slim" and all metal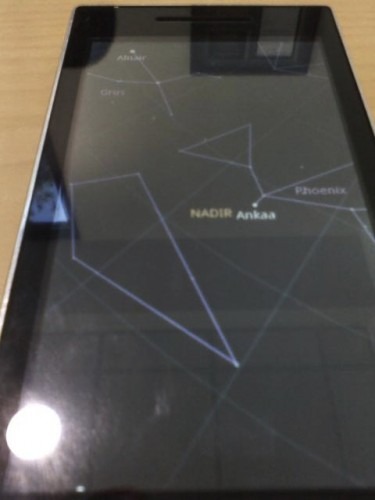 You probably can't tell from this photo, but you're supposedly looking at a pre-release Motorola Tao – aka the Motorola Sholes – that's fallen into the hands of someone over at HowardForums.  They've been posting various shots, though nothing that shows the full hardware at present, but certainly enough to keep us interested.
A shot of the battery compartment suggests that the Tao – or at least this pre-production model – has a 1,390mAh battery.  That, says a tipster, isn't likely to last all that long if you have GPS turned on, but otherwise – despite the battery being "very tiny" – overall runtimes are good.  He also says the Tao is very heavy, because of its metal construction, and that the hardware keyboard is like that of the HTC G1.
"Super slim and thin" is the general description, though another commenter suggests that the Tao is also just under 4.5-inches in length, which makes for a long device and a long display.  It'll run Android OS 2.0 "Eclair" and runs "lightning fast".  That's all good news (battery aside), so consider our appetites suitably whetted.
[via phoneArena]