Motorola surprise with Q3 financial report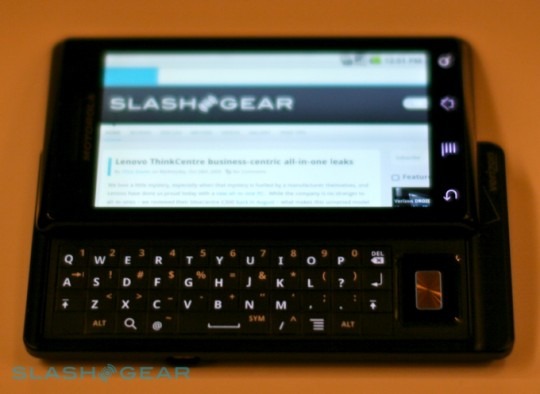 We've been waiting for Motorola's
range to go on sale to turn around the company's ailing fortunes, but it turns out just the promise of Android models seems to have done the trick.  The company
their Q3 2009 financial figures, and they've surprised investors and analysts alike with news of net income amounting to $12m; that might not sound like much, but it's a significant turnaround compared to the $397m loss in the same period twelve months ago.
Unfortunately, it doesn't look as though Motorola has handsets to thank for their success.  Revenue actually dropped from $7.48bn in Q3 2008 to $5.45bn in Q3 2009, a 27-percent ditch, while sales of mobile devices tanked a whopping 46-percent to just $1.7bn.  Total market share is a shrinking 4.7-percent.
Analysts are quietly, cautiously optimistic about the
and
, the company's two Android smartphones, and the company is promising more where that came from in 2010.  Meanwhile, acting CFO Edward J. Fitzpatrick has been made permanent; under his cost-cutting regime operating costs for the company have decreased sharply.