Motorola ROKR touchscreen musicphone leaks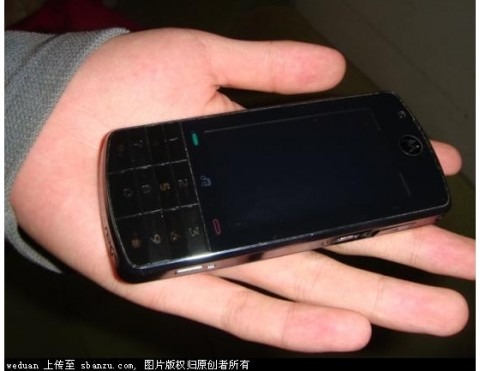 Leaked images of an unannounced Motorola ROKR handset have emerged, with what appears to be a touchscreen display coupled with a hardware numeric keyboard.  The ROKR – which is unnamed, but has been speculated as the Motorola ROKR E11 or E12 – also has a 3.2-megapixel camera although no flash.
Also integrated into the bulky top section is a standard 3.5mm headphone jack, not surprising given the ROKR's musicphone ambitions.  There's also a row of touch-sensitive buttons below the display, for call send/end and, in the center, a PMP shortcut.
The new Motorola ROKR certainly looks better than some of the company's other recent handsets, although that bulbous camera section is a black mark on the design.  What's unconfirmed is the OS; this looks unlikely to be a Windows Mobile device, leaving either Android or Motorola's own home-grown platform.  We'd expect it to be more likely the latter.
[via Unwired View]