Motorola ROKR E8 unboxing and hands-on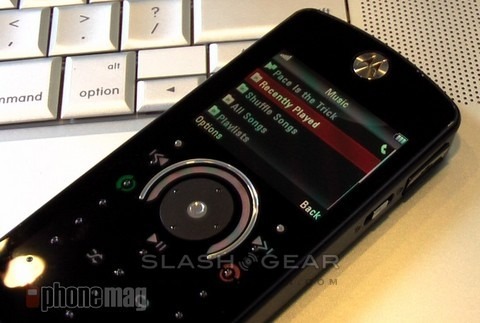 I managed to sneak out a ROKR E8 at the 2008 Motorola Holiday Gift Guide Preview earlier today.  If you follow SlashGear or Phone Magazine, you're probably already know everything there is to know about the MOTOROKR E8.  However, for those living under a rock over the past months, well read on.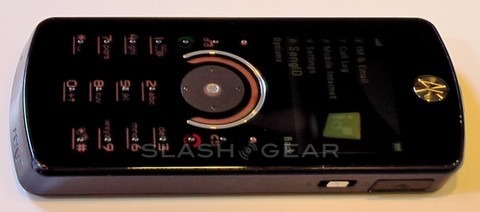 Motorola has made it very easy for users to switch the ROKR E8 from talk to music with ONE touch.  The ROKR E8 features one of the best implementation of haptics feedback technology on the market.  And by haptics, I don't mean pseudo feedback or where the entire screen vibrates when you press or select a particular area.  The slight vibration really tricks your brain into thinking that there's a "real" button there!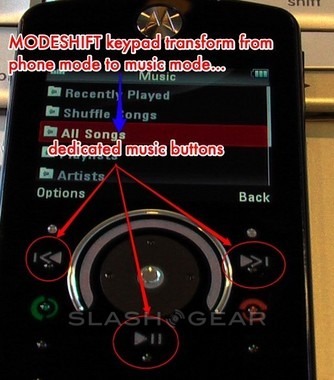 Other key features of the ROKR E8 include Crystal Talk technology, 2-megapixel camera, 2GB of onboard memory, and FastScroll navigation wheel allows for scrolling through songs, contact and image gallery with the slide of a thumb.  As I alluded to this feature earlier, ROKR E8 include ModeShift Technology that transforms the handset from phone to music player imaging with a touch of a button.
ROKR E8 will be available on T-Mobile.  The price and availability was not disclosed at the time of me writing this article.  So stay tune for more details.  Make sure to check back in a couple of days for a full review.
Unboxing and Quick Look video