Motorola reveals new RAZR V XT889 with ICS soft keys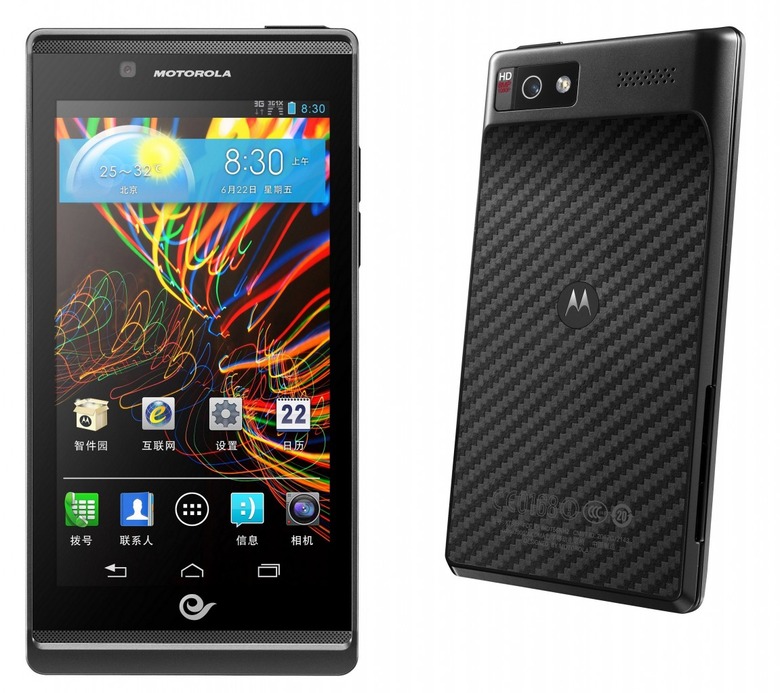 Motorola has outed a pair of new Android smartphones for the Chinese market, including an as-yet-unseen RAZR variation, the RAZR V XT889. Fronted by a 4.3-inch display and running Android 4.0 Ice Cream Sandwich, the RAZR V XT889 has an 8-megapixel camera and a Kevlar shell that's been given clever waterproofing to make it splash and spill resistant.
Unlike RAZRs we've seen to-date, the XT889 follows Google's example with the Galaxy Nexus and has on-screen buttons rather than dedicated physical keys under the screen. There's also Motorola's own customized interface, a front-facing camera and some stylishly discrete design.
Meanwhile, there's also the new MOTOSMART MIX XT553, a cheaper handset with both EVDO and GSM network support, a 1735mAh battery and a 4.0-inch display. It has dedicated music control keys and an exclusive Sina Micro Music app for sharing listening habits with the Chinese social network.
The Motorola RAZR V XT899 and MOTOSMART MIX XT553 will arrive in China on June 15, on carrier China Telecom. No word on whether we'll see the XT899 go on sale elsewhere at this stage.