motorola razr videos leave nothing to chance, notes lumps are normal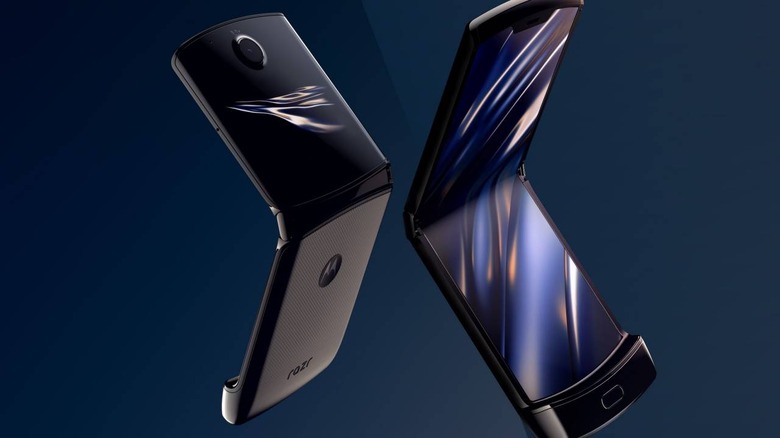 In just two weeks, Motorola will try to steal Samsung's thunder by being the first to launch the world's first foldable clamshell smartphone. The motorola razr is, of course, not much of a secret at this point but, unlike Samsung's first foldable attempt, Motorola is giving potential buyers the heads up. The company has just released a couple of promotional videos detailing not just the new razr's features but also a warning not to freak out if they seem bumps and lumps on their phone screen.
It's really no surprise that Motorola is taking the precaution to tell the public that, yes, bumps and lumps are normal on this type of screen. The razr's panel was designed to bend, it says, suggesting that it has not really solved that part of the design and engineering problem around the undesirable properties of flexible screens. While waiting for that day to come, Motorola is making sure you know how to take care of the still relatively expensive phone.
It's not all bad news, of course. The motorola razr also promises a new kind of experience with many of the same features you'd expect on any smartphone today. That includes a camera with Night Vision and the ability to view notifications and control media playback from the lock screen. The latter is possible thanks to that second "Quick View" screen available on the outside when the phone is closed.
Motorola seems to be happy to reveal everything about the razr, which isn't surprising considering how close it is to launch. That includes, of course, the slightly disappointing mid-range specs, including a Snapdragon 710 processor. Those, however, could be part of the reason why the 2,510 mAh battery lasts all day and charges quickly, at least per Motorola's promises.
The motorola razr is now available for pre-order with a launch date set for February 6. It is, however, available exclusively for Verizon customers and with a $1,499 price tag, it's still far from being the foldable phone for the masses that companies and consumers have been dreaming of.