Motorola Razr launches February 6: Here's what the foldable will cost you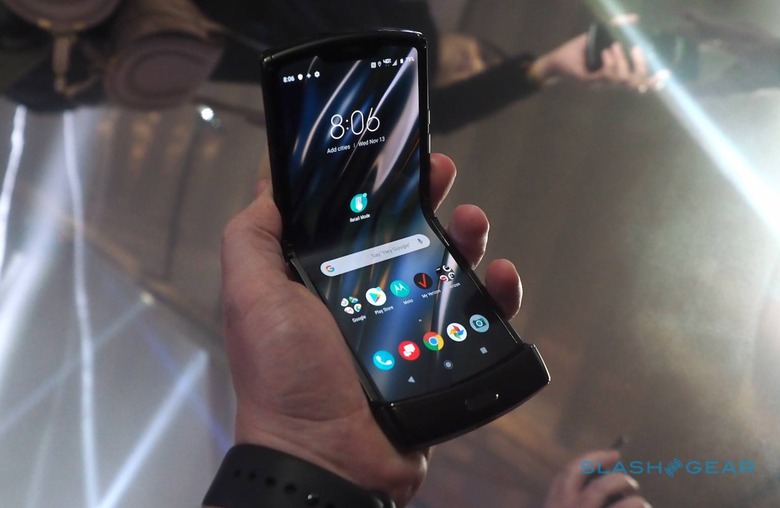 After a lot of build up, Motorola's foldable Razr is nearly here. Today, Verizon detailed two important dates for the new phone, announcing when pre-orders open up and when the phone will release. It also shared how much the phone will cost on a monthly basis through its device payment program, and if you've been following news about the Razr, then you likely already know that it's going to cost a lot to own one.
It was previously revealed that the Motorola Razr will cost $1,499, which is definitely a lot of cash even considering the expensive flagships of recent years. Split up into 24 payments, you're looking at paying $62.49 a month for the device. Make no mistake: The Razr is definitely a phone for people who have cash to spare.
Of course, as it often does when a new phone releases, Verizon is offering a number of trade-in discounts for the Razr, particularly to people who are currently with another carrier. If you switch to Verizon and buy a Razr, you can get up to $500 by trading in your device along with another $200 prepaid Mastercard. Existing Verizon customers can trade in their current device for up to $300, so that may do something to ease the sting of the Razr's high price tag.
If you're not put off by the price, you'll be able to pre-order a Razr from Verizon beginning on Sunday, January 26th at 12:01 AM ET. The phone will launch a little more than a week later on February 6th, where it'll be available both online and in-store. Once the 26th rolls around, you'll be able to pre-order the device by heading over to Verizon's website.
As far as foldable smartphones go, the Motorola Razr is one of the most intriguing ones we've seen. You can read more about the phone by checking out our hands-on with it, but otherwise, there isn't a whole lot to do other than look forward to launch at this point.