Motorola Razr 2020 could add 5G and not much else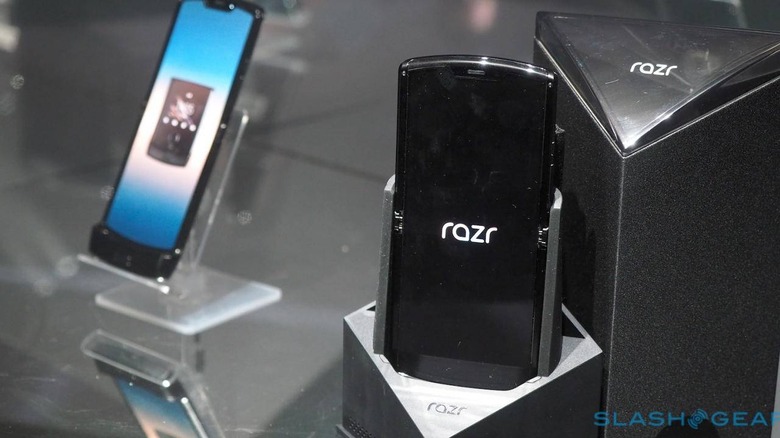 It was supposed to one-up the likes of Samsung and Huawei in the nascent foldable smartphone market but the new Motorola Razr, a.k.a. the Motorola Razr 2019, ended up being more of a disappointment. The $1,500 phone felt overpriced for its specs and build quality, the latter of which the company continues to refute. Just like the first batch of Galaxy Folds, however, these are growing pains that Motorola could use to improve its next iteration. But based on non-final statements from Motorola designers, it may not be the case yet again.
To be clear, while VP of Consumer Experience Design Ruben Castano and Director of Product Management Carl Steen have insider knowledge, they may not have the complete picture nor the final say in the development of the Razr 2, alternatively Razr 2020. At best, they may simply reflect the sentiments and philosophy that informed the development of the Motorola Razr. Hopefully, however, the company still has time to make brave changes.
The designers respond to criticisms about the foldable Razr's underwhelming specs by saying it would be overkill to use a high-end Qualcomm Snapdragon when the phone didn't even have the QHD screen to take advantage of it. That, however, barely explains why Motorola still slapped on a premium tag when its rival, the Galaxy Z Flip, had even higher specs but a lower price nonetheless.
The next Motorola Razr will, of course, have higher specs, at least enough to support 5G connectivity. That doesn't necessarily mean a Snapdragon 865, though, since Qualcomm also has the Snapdragon 765 for the lower tier. Given Motorola's modest approach to specs, the chances of that are almost good as gold.
The company also won't be moving away from the clamshell form factor, which is a bit of good news. It believes it still has a lot to do in refining that experience but its designers seem to be more interested in the external QuickView screen. The Motorola Razr is definitely in need of refinement but the Razr 2020 might need a bit more punch to convince disappointed first adopters.