Motorola Razr 2019 screen repair price is surprisingly low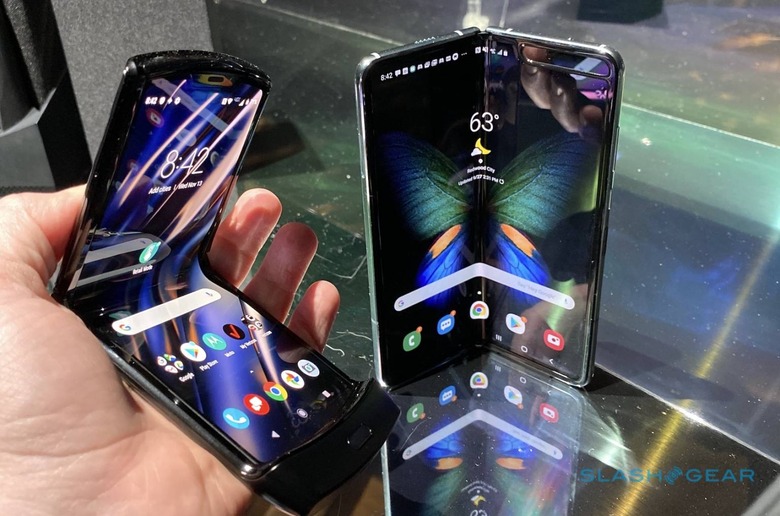 There is still some reservations about foldable phones, the ones with flexible screens, and those didn't really go away just because Motorola announced its own take on the trend. The New Motorola Razr, a.k.a. the 2019 Motorola Razr, caught people's attention and imaginations because of the iconic name and because of its different take on the foldable design. Different compared to the Samsung Galaxy Fold and the Huawei Mate X 5G. It turns out, it's also going to be different in how it will do customer support, particularly for screen repairs.
Foldable phones are probably going to be better know not by their futuristic designs but by their fragile screens. In one fell swoop, Samsung both made that foldable dream come true and then shattered it by exposing how truly sensitive these flexible screens are. Not to mention expensive when, not if, they need to be repaired.
Samsung tried to assure customers with its new premier customer service experience that also carried one free screen replacement. That is, if you need to have your Galaxy Fold's screen replaced before 2019 ends. Outside of that period, any screen replacement will set you back a handsome $599, easily a third of the phone's price.
Motorola is trying to set itself apart by lowering the out of warranty screen replacement fee. At least in the US, that will go for $299. Not too shabby for a $1,500 foldable phone. It's also just a pinch higher than replacements for the most expensive non-foldable phones, including Apple's.
Of course, it might be comparing apples (no pun intended) and oranges. Despite that $1,500 price tag, the new Razr is practically a mid-range phone, making it just as overpriced as the Galaxy Fold in comparison. Then again, that's the literal price you pay for these phones of the future.