Motorola Q Pro scheduled for Q1 2007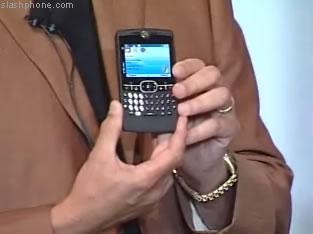 Motorola are responding to the raft of new QWERTY smartphones like the T-Mobile Dash by announcing the first major upgrade to its super-slim Q.  Called, unimaginatively, the Q Pro, it will squeeze updated hardware (as yet undisclosed) into a black casing and come with the company's own MOTOPRO Mobility Suite, back-end software that enables remote device and application management such as disabling the built-in digital camera.
Other improvements include a firewall, email encryption, support for VPNs and intrusion detection, all headline-grabbing stuff in the business world where Motorola have definitely set their sights. 
buywindowsmobile [via Engadget]