Motorola puts a 30-day trial on unlocked Moto X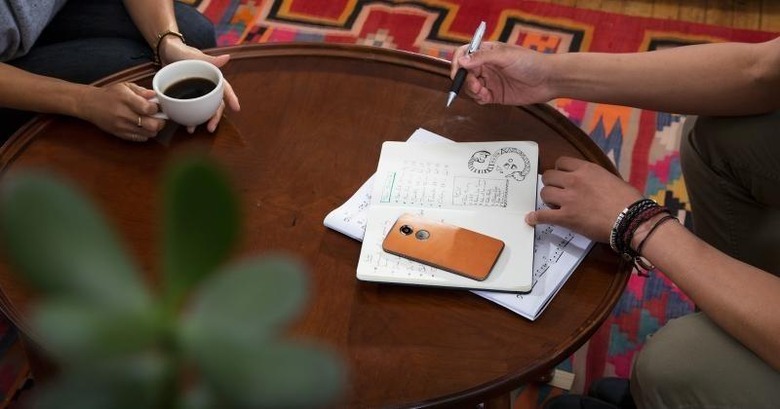 Wireless contracts and subsidies might soon be a thing of the past. At least in a perfect world, perfect except for carriers maybe. The number of people buying devices off-contract, as well as the number of those devices being offered, have increasingly grown. Manufacturers like Huawei are thinking up of ways to encourage buyers to ditch subsidies. Motorola is joining that fray by making a new offer for those buying the Moto X without contracts. Try it out for 30 days and, if you don't like it, return it for free.
The setup sounds simple enough., You buy an off-contract Moto X from Motorola's website. If, within 30 days, you are not satisfied with your experience, you can ship it back for free, no questions asked. Somewhat ironically, you will actually get asked questions if you decide to keep the smartphone, but it's more of a satisfaction survey to be eligible for the rebate.
Yes, the unlocked Moto X will come with a discounted price. Although you do get to pay $349.99 on checkout, you will get a $50 rebate once you filled in the survey, which means the Moto X ends up costing only $299.99. The amount will be refunded to the credit card used for purchase within 6 to 8 weeks after delivery.
What makes this offer somewhat interesting is that the trial actually extends to Moto Maker. You can design the Moto X of your choice but, if it turns out not to your taste, Motorola will actually let you do over the design for a second shot. It's a somewhat risky move for Motorola considering how these custom cases are truly personal and probably can't be reused.
That said, this isn't going to be a permanent setup. "Say Hello to Moto", as this promo is being called, will last only up to June 29.
SOURCE: Motorola