Motorola provide Boost with super-slim Walkie-Talkie cellphones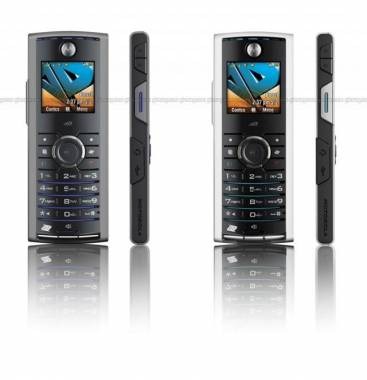 Using a cellphone as a walkie-talkie hasn't really caught on in the UK, despite my encouraging everyone to finish sentences with "over!", but I think that could change if we had slick handsets like this Motorola pair recently launched on the Boost pre-pay network.  For a dollar a day you get unlimited push-to-talk, while the i425t and i425e themselves are a wafer 0.5-inches thick and weigh just 3.88oz – that's just a little bit bigger than Calista Flockheart in her Ally McBeal days.
Of course, pretending to be a lifesize Action Man isn't all the pair are about – they both have the usual bevy of text and IM messaging and calling features, as well as internet access and voice-activated dialling.  Somehow Motorola has managed to fit GPS in there too, though I don't know exactly how much lubricant they must've had to use.
Best of all, the i425t and i425e (which differ in colour only) retail for $39.99 complete with $5 of Boost credit and environmentally-responsible packaging. 
Boost Mobile [via Gizmag]