Motorola Power Pack Micro: Where Are Your Keys?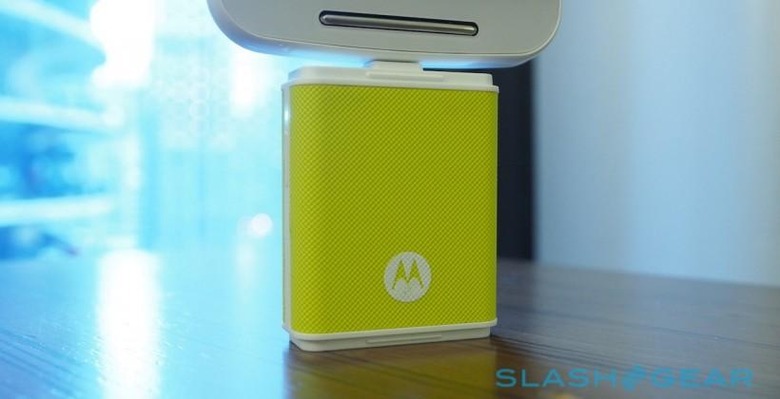 You have to do something slick if you want to stand out as a portable battery pack these days, and Motorola thinks it has the answer with the Power Pack Micro. At just 1,500 mAh it certainly isn't the largest battery for your bag we've seen, but the fabric-clad block makes up for it in other ways.
About the size of a Zippo lighter, and finished in white plastic and colored fabric, the Power Pack Micro has about enough juice for a half recharge of one of Motorola's phones. That's enough for a top-up to get you through the day at least, though it's hardly the most reassuring option out there.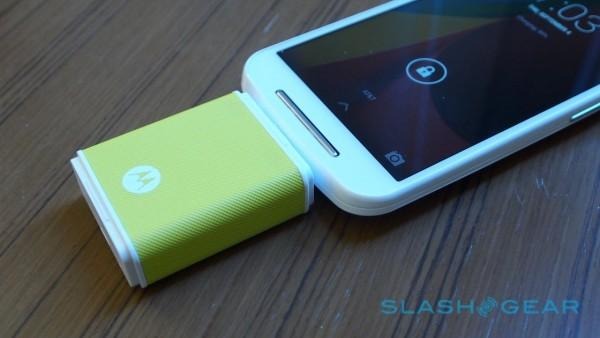 However, hook it onto your keychain and, with the companion Motorola Keylink app, you can trigger an alarm to help you find your car keys.
Meanwhile, the same Bluetooth LE connection that does that, also communicates in the other direction, keeping the Motorola Connect app appraised of the battery status of the Power Pack Micro. When it's running low, it automatically fires out a reminder to charge it up.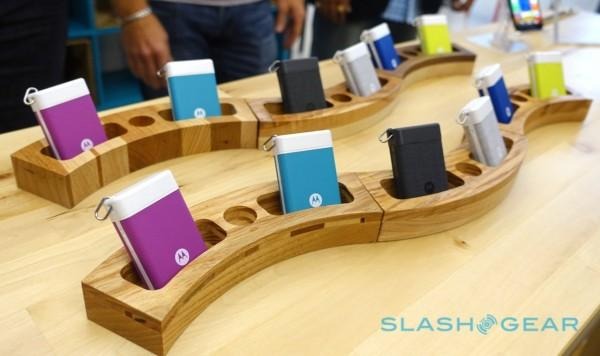 If you're looking for true autonomy for a full weekend from the AC adapter, the Power Pack Micro probably isn't the right option – its capacity is far too small for that – as a keychain-with-a-bonus it makes more sense. It needn't just be your car keys, either: you could just as easily hook it to your bag or anything else you're prone to losing.
The Motorola Power Pack Micro is on sale from today, priced at $39.99 and offered in a variety of colors.