Motorola P40 leak shows Moto's new masterpiece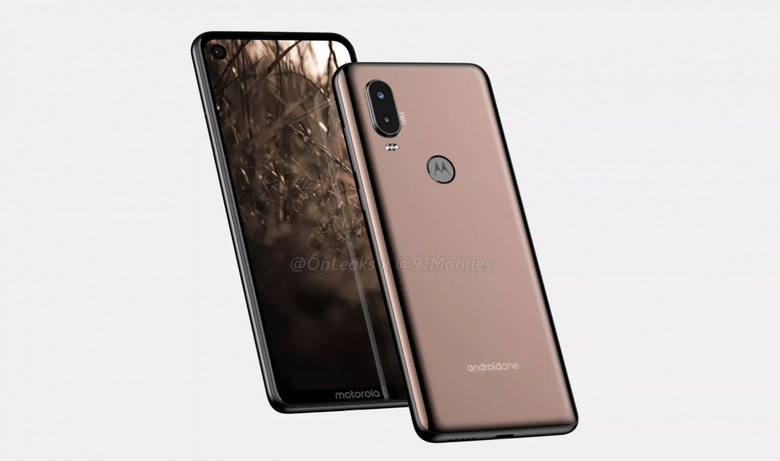 This morning we've gotten our first look at Motorola's new best hope for a war with the biggest names in phones out of China. This is the Motorola P40, a smartphone that ticks all the boxes when it comes to best-new-trends as well as essential modern phone fitness. Let's discuss why we think this phone is the most interesting Motorola smartphone revealed thus far for release in 2019.
When I say "revealed thus far", I mostly mean leaked, because at this moment there's no other Motorola phone out in the universe officially set for 2019 release. We've got a list of Motorola phones ready to roll for 2019, but none officially revealed by Motorola or Lenovo. Lenovo still owns Motorola, by the way – for smartphones, anyway.
The Motorola P40 will likely be revealed in international markets with Motorola One branding. Inside the United States it'll likely be called Motorola P40, a follow-up to the Motorola P30 from they year 2018. Much like all great designs, the industrial design of this device looks a lot like its predecessors – from other brands – but is now a great design in and of itself.
This phone has a front-facing camera cut into its display, removing need for a notch. It's likely the display's touch capabilities run over this area too – much like the first phones like this, made by Samsung. The front side has a relatively significant bezel, but probably no more significant than that of the most recent big-screen Apple phone, the iPhone XR.
According to the leaks from the same source as the imagery here, the smartphone is 160.1 x 71.2 x 8.7mm large. The back has a fingerprint sensor under the Motorola "bat" logo. The back has a pair of cameras, one of which enables massive 48-megapixel photos. There's a dual-LED flash on the back as well, and a big fat camera up front for selfie photos aplenty.
There's a USB-C port at the bottom and a single speaker grille, and the display up front is a whopping 6.2-inch panel. There's a 3.5mm headphone jack on this phone as well – thank goodness. It's likely we'll see this smartphone released early on in the year 2019, much earlier than the P30, which was out in August of 2018.