Motorola One Zoom leaked renders show off quad cameras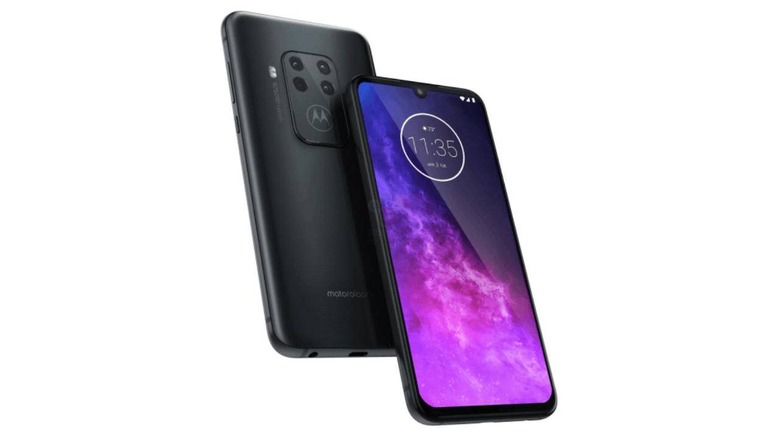 Just a couple of weeks ago, Motorola launched the One Action, a new mid-range phone with an interesting twist, as it allows you to record horizontal videos while holding the phone vertically. The One Action isn't even available in all regions Motorola plans to launch it in yet, but regardless, we're onto talking about the next Moto phone. Today, new renders for the Motorola One Zoom have leaked out, showing us the phone's four rear-facing cameras.
For the past few months, it's been difficult to nail down an actual name for this device. Some reports claim it'll be called the Motorola One Pro – suggesting that it has flagship status among the other One series phones that have launched this year – while others say it'll be called the Motorola One Zoom.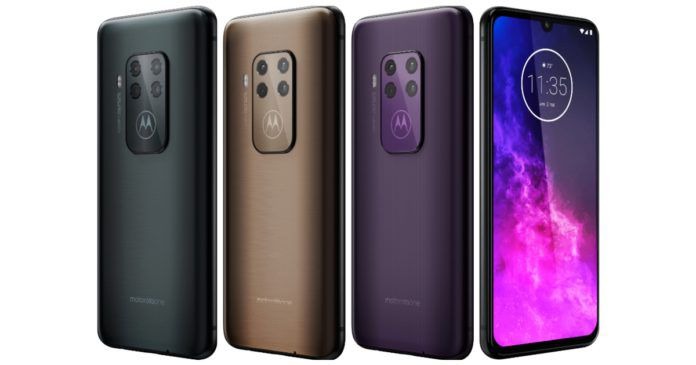 Judging by the promotional renders that were leaked today, both names would fit the device well. The renders mainly show off the rear camera array on the One Zoom/Pro, with the phone expected to serve up a 48MP camera as its main shooter. It also supposedly has a wide-angle lens, a telephoto lens that boasts 5x hybrid zoom, and finally, a depth-sensing lens to round out the quartet.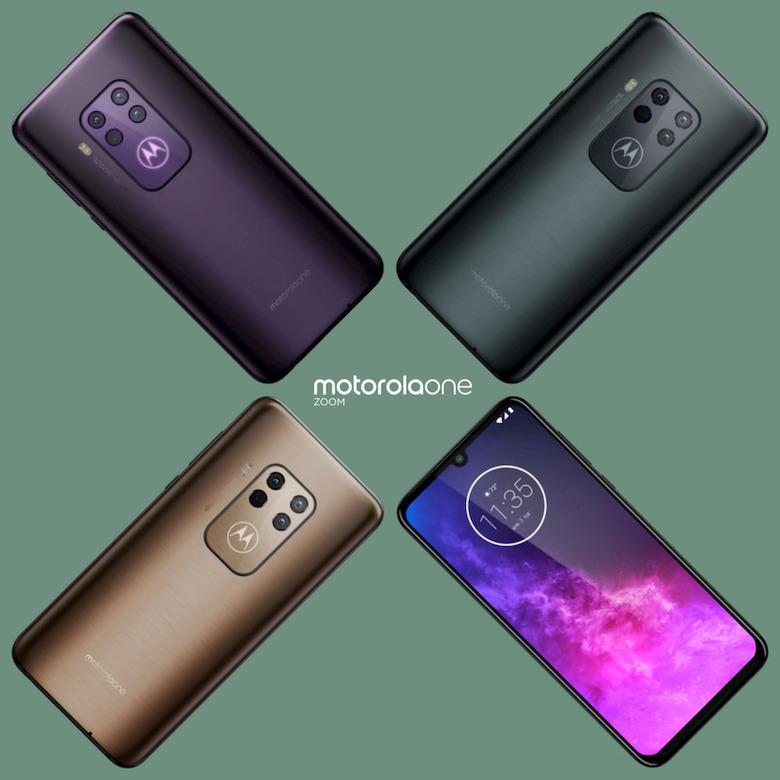 These renders come from Mysmartprice, which reports that the phone will launch in some regions as the One Pro and others as the One Zoom. In regions where it launches as the One Zoom, it sounds like we'll get standard Android with a handful of pre-installed apps and support for Amazon Alexa.

Aside from the cameras, the One Zoom/Pro will use a Qualcomm Snapdragon 675, 4GB of RAM, 128GB of storage, and a 6.2-inch Super AMOLED Full HD+ display. It'll also have a waterdrop notch for the front camera along with an in-display fingerprint sensor. The current expectation is that Motorola will reveal this phone at IFA 2018 next month, so stay tuned for more.