Motorola One Zoom is the One Pro that hasn't yet arrived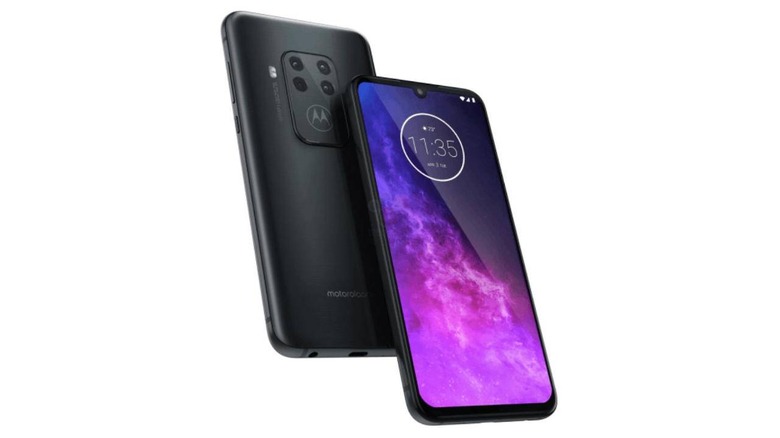 Today might be Samsung's day but that's not going to stop the news about other manufacturers from trickling in. Especially those from companies who have yet to actually launch a notable flagship 8 months into the year. Motorola seems to be moving its focus away from the Z line to its "One" brand. While the so-called Motorola One Action has yet to materialize, the earlier rumored Motorola One Pro is making news again, this time with a different name.
The Motorola One Pro was rumored nearly two months ago and sounded like it would be the company's real flagship of 2019. That's especially because of the quad camera that would a first for the Motorola. That is still the focus of this latest leak, which happens to also be the reason for the name change.
According to WinFuture, the Motorola One Pro will instead be called the Motorola One Zoom. That will be due to the telephoto lens with a 5x hybrid zoom. That camera will reportedly be capable of at most 3x optical zoom before needing help from the other cameras to achieve that 5x magnification. Those other cameras include a 48 megapixel sensor that combines 4 pixels to form a high-detail 12 megapixel photo.
The Motorola On Zoom cameras may sound premium but the rest might not be. The One Zoom will reportedly have a Snapdragon 675, a mid-range smartphone platform. It will have a 4 GB of RAM and 64 GB of storage for starters. A slightly higher memory configuration will reportedly also be available. It will also have a 6.2-inch but with a 19.5:9 aspect ratio only.
On some levels, it seems that Motorola's One lineup for the last part of 2019 will be rather weak. Both the One Zoom or Pro and One Action are expected to be announced IFA 2019 in September.