Motorola One Power specs reveal only a slight upgrade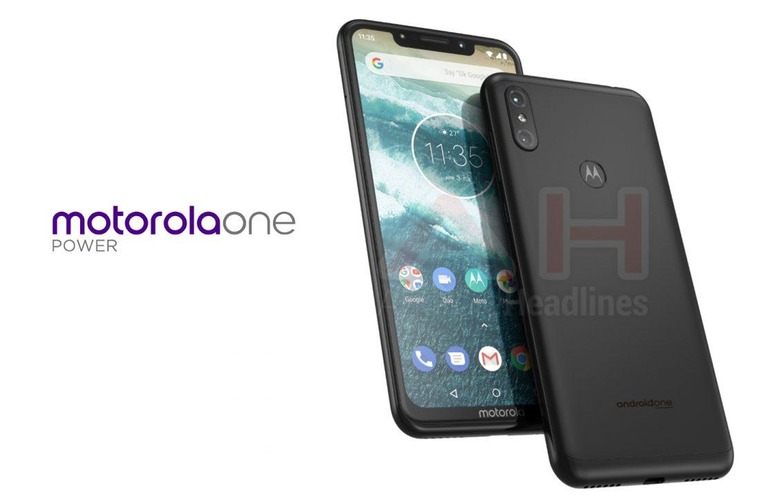 The phones that have come out of Lenovo, either under its own brand or under Motorola, have so far been disappointing. The Lenovo Z5 was falsely hyped and the Moto Z3 Play is far from being the flagship fans deserve. There are rumors of a Motorola One Power coming soon to replace the old Moto X line. Based on these leaks, it seems that the latter aspect might be true, with the Motorola One Power looking more like a Moto X4.5.
That's is a roundabout way of saying that the so-called One Power will be half an upgrade from last year's Moto X4 which, coincidentally, is also the US' first Android One phone. And as typical of other Android One phones, it would fall under the mid-range category of smartphones.
The Motorola One Power, despite the name, doesn't stray that far. According to the most recent leak, it will be powered by a Snapdragon 636, whereas last year's Moto X4 ran on a Snapdragon 630. The 4 GB RAM and 64 GB of storage is definitely similar. The 12 megapixel and 5 megapixel dual camera might even be a slight downgrade, since the Moto X4 paired an 8 megapixel sensor with the 12 megapixel main camera.
There are ways that the Moto One Power is indeed an upgrade. There's the larger 6.2-inch 2280x1080 screen which not only has an 18:9 nearly bezel-less design, it also has a notch. And the 3,780 mAh battery is definitely a jump up from 3,000 mAh.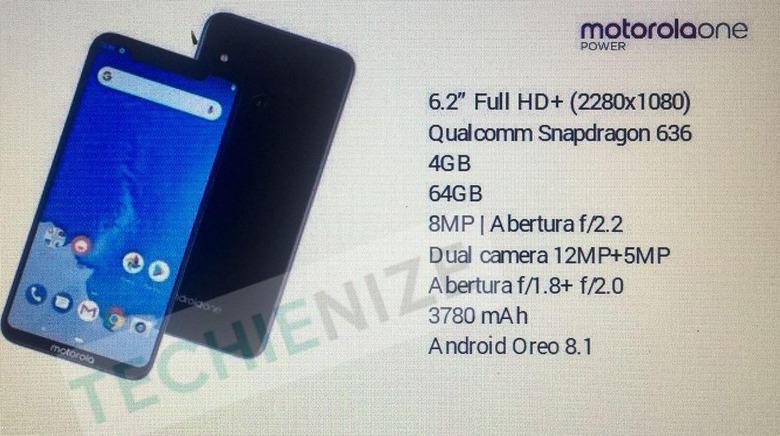 Given those specs, the Motorola One Pone will most likely appeal to Android fans who want a simple, hopefully affordable, "pure" Android phone, with very few bells and whistles attached. That said, if HMD Global brings some of its newer models, all of them running Android One, to the US, the Motorola will be facing some stiff competition.