Motorola One Hyper with popup camera coming next week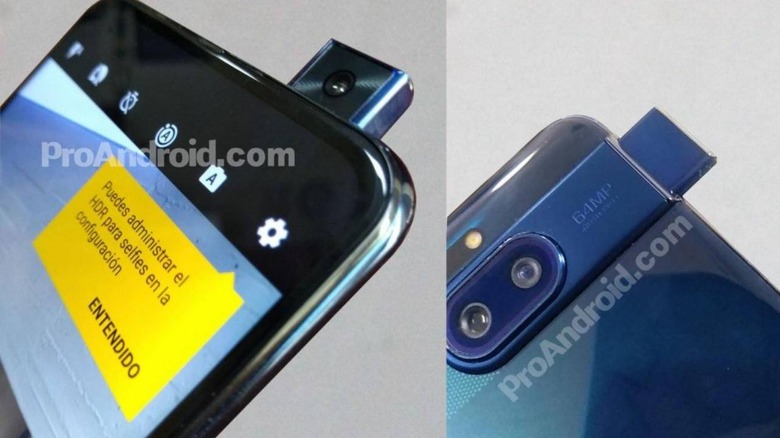 Motorola may have made headlines because of its unconventional take on the Razr revival but that foldable phone is still months away. It is also something that Motorola's core market might not be able to even afford. Although its brand has declined in the past years, Motorola's name still holds some weight in the mid-range smartphone market. It will be to this market that it will launch next week what is being called the Motorola One Hyper, its first to sport a popup camera.
Motorola has been filling the market with these One-branded phones, not all of which have anything to do with Android One. These phones sort of fill the void that Motorola is leaving with the unofficial demise of the Moto Z and Moto X series. After the first one that boasted of a pure Android One experience, each Motorola One came with some special feature hinted by its name.
We're still not clear what's so hyper about the Motorola One Hyper but that's the name being given to what is the company's first popup camera smartphone. This device first popped up just last month with a rather unconventional design. The popup selfie camera is on the same side as the main dual cameras and is even aligned with it. Whether that design has any practical advantages, we will probably know soon enough.
The One Hyper, however, may not have any other compelling feature to offer, unless you consider a 64 megapixel main camera enough reason to invest in one. The phone is expected to run on a slightly aged Snapdragon 675 processor with 4 GB of RAM. The rear fingerprint scanner that is reportedly illuminated by a blue ring could hint at some Amazon Alexa tie-in. Either that or it's just some unnecessary flourish that could sip battery life away with no other purpose.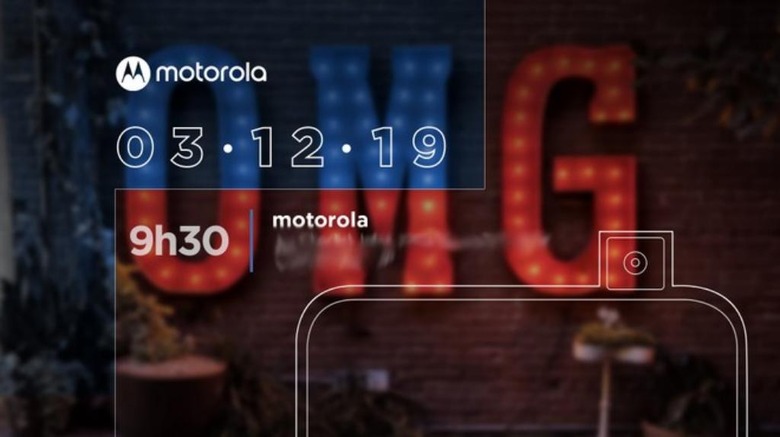 According to a teaser, Motorola is going to unveil this popup camera smartphone on December 3 in Brazil. That will give fans of the brand little time to save up for some holiday shopping but, considering Motorola's usual prices, it probably won't cost them that much.