Motorola Moto G7, Power, and Play price, release date, and specs for 2019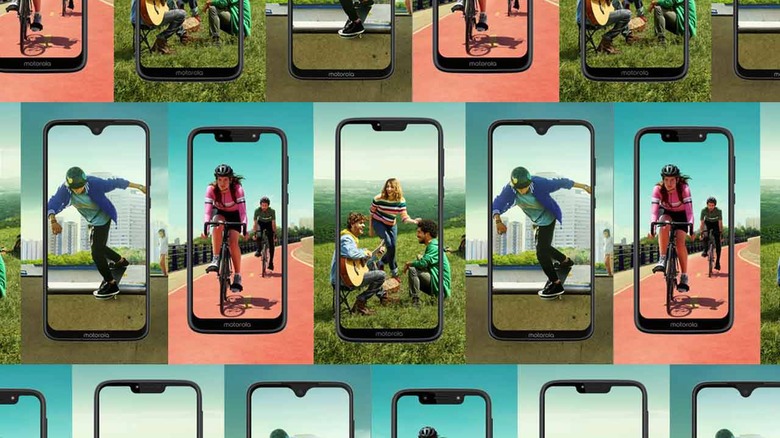 The Motorola Moto G7 was revealed today with specifications that supplant its predecessors. The display has a water drop notch, and a chin with the Motorola logo upon it. The backside has a pair of cameras in a pill shape, below which is another pill shape with a 2x LED flash array. Both the lenses and the LEDs are encased in a circle which is risen ever-so-slightly from the back side of the phone.
To the South of the camera array at the back of the phone is the Motorola "bat wings" logo. This logo is inside a hardware circle which sits on top of the device's one fingerprint scanner. This device has a pair of buttons on its right side – one for power and to lock the screen. The other is a volume rocker.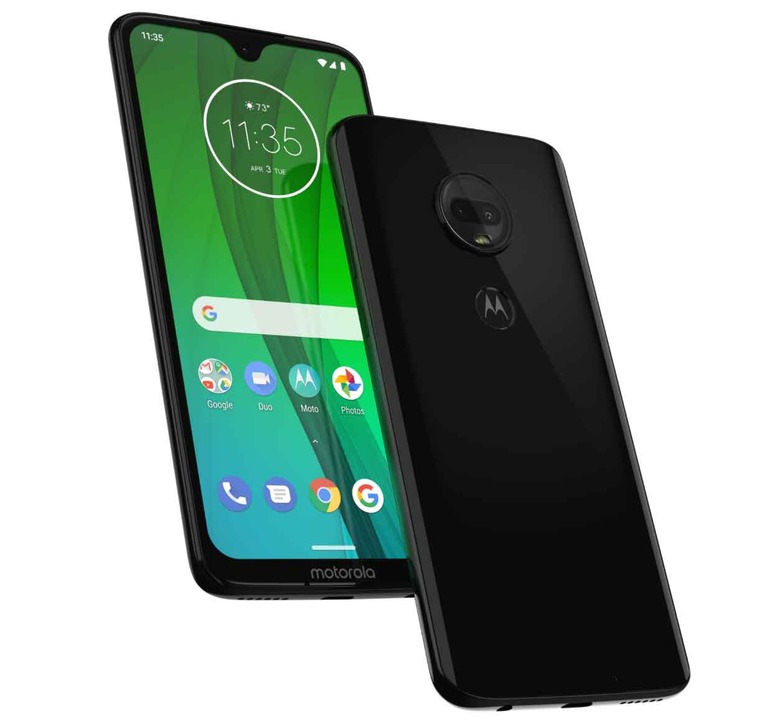 The Motorola Moto G7 has a 6.24-inch IPS LCD display with an 82.4% screen-to-body ratio. There's 1080 x 2270 pixels across the panel, bringing about 403 pixels per inch for pixel density. On top of this display is a pane of Corning Gorilla Glass 4 for scratch and break resistance.
Inside the device is a Qualcomm Snapdragon 632 processor (SDM632 14nm) with 4x 1.8 GHz Kryo 250 Gold processors and 4x 1.8 GHz Kryo 250 Silver processors as well as an Adreno 506 GPU. There's a microSD card slot in every Moto G7, offering up the potential capacity add-on of 128GB. Internal data storage is 64GB, and this phone includes 4GB RAM with which to work.
One camera at the back – the main camera – is a 12-megapixel shooter with f/1.8 aperture and PDAF in full effect. The depth sensor camera is 5MP with an f/2.2 aperture. The combined power of the processor and the cameras bring about 2160p@30fps, 1080p@30fps, but not 60fps in any form. The front-facing camera is an 8MP shooter with f/2.2 aperture, capable of 1080p video at 30fps.
The 3000mAh battery on this device isn't particularly massive, but it should serve the relatively small size of the device just fine. This device has 15W TurboPower fast charging ability too – with "9 hours of usage in 15 minutes of charge."
Moto G7 Power
The Motorola Moto G7 Power is an enigma. This device has a slightly smaller display than its closest brethren, at 6.2-inches. This display is 720 x 1520 pixels dense. This phone has the same 8-megapixel camera up front as the regular G7.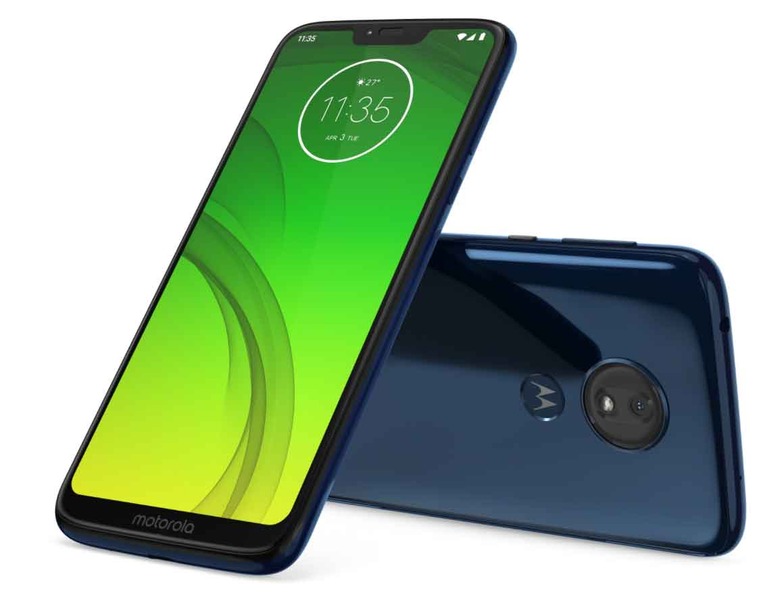 There's just one camera on the back of the Power. This camera is a 12-megapixel shooter with f/2.0 aperture, and it's unlikely that it's anything particularly special. This device is marginally thicker, wider, and heavier than the standard Moto G7 – by so little an amount that you'd scarcely notice, really.
The reason this device is bigger – and heavier – than the other devices is the battery. The G7 weighs in at 174g, the Power weighs 193g. The 5000mAh battery in the Power vs the 3000mAh battery in the G7 means there's just a tiny bit more heft to the device.
This device has the same processor at the G7, with 3GB RAM instead of the G7's 4GB RAM. There's half as much internal storage at 32GB, but there's still a microSD card slot so users can drop in a bunch more data storage if they do so please.
The Moto G7 Power will be available in North America "in the coming month" for approximately $250 USD. This device will also launch in Europe, Brazil, Mexico, countries in Latin America and Asia Pacific.
Moto G7 Play
The Moto G7 Play has a 5.7-inch display with 1512 x 720 pixels across it. It's IPS LCD with HD+ resolution – that's just 294 ppi, quite low for any phone in 2019. This device has a 3000mAh battery and a USB-C 10W rapid charger. There's no NFC here, but there is a fingerprint reader.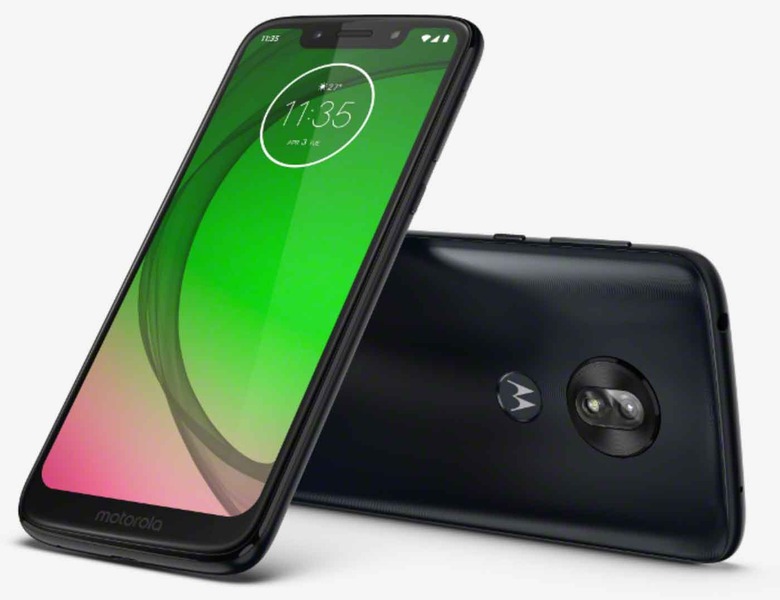 Internal storage is 32GB, there's a microSD card reader that supports up to 128GB microSD cards. The processor inside this device is a Qualcomm Snapdragon 632 and we've got 2GB RAM with which to roll. The display is covered with Corning Gorilla Glass 3, and the rest of the body is plastic resin.
This device has a single back-facing camera that's 13MP with f/2.0, PDAF, 1.12um pixels, and an LED flash. There's a single front-facing camera as well that's 8MP with f/2.2 and a single LED flash. This device will retail for approximately $200 USD and will come to the United States "over the coming month." This device will also be available in Brazil and Mexico as well as countries throughout Europe and Latin America.