Moto G5 Plus and Moto G5 pack more for your budget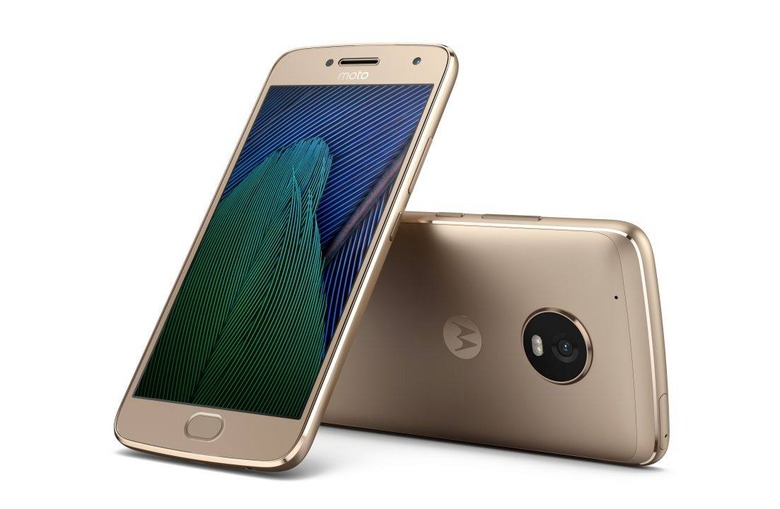 Motorola has not one but two new Android smartphones for MWC 2017, the Moto G5 and the Moto G5 Plus. Sticking with Motorola's strategy for cutting out any of the excess in the name of competitive SIM-free, unlocked prices, the two handsets also bring Moto's G line fully into aluminum bodies, along with introducing a new, curvaceous design language. If you're on a budget, there's plenty to grab your attention, albeit a few things that might give you pause.
As the names might suggest, the Moto G5 is the more affordable of the two. It gets a 5-inch 1920 x 1080 LCD display and Qualcomm's Snapdragon 430 1.4GHz oct-core processor, paired with either 2GB or 3GB of RAM, region-depending. There's either 16GB or 32GB of internal storage, plus a microSD slot content with cards up to 128GB in size.
On the back, there's a 13-megapixel camera with phase-detect autofocus and an f/2.0 lens. The front camera gets a 5-megapixel sensor and f/2.2 optics. Inside the aluminum body, you get WiFi 802.11n and Bluetooth 4.2, together with a 2,800 mAh user-replaceable battery that supports rapid charging with a 10W microUSB charger.
The 144.3 x 73 x 9.5 mm, 144.5 gram body has a water-repellant nano coating to avoid splashes and spills. There's a fingerprint sensor too, and Motorola will offer the Moto G5 in lunar gray, fine gold, and – in certain regions at least – a sapphire blue finish.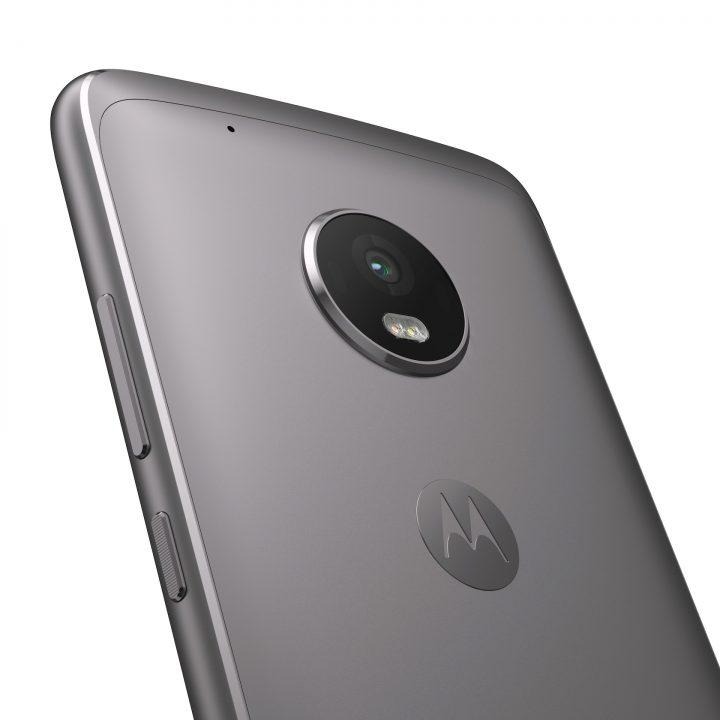 As for the Moto G5 Plus, that upgrades in a number of places. It has a 5.2-inch LCD and Gorilla Glass 3, albeit running at the same 1080p resolution. Inside, there's a Snapdragon 625 2GHz oct-core and up to 4GB of RAM, region depending. Storage will be either 32GB or 64GB in the US, with the same microSD slot as its cheaper sibling.
The main camera is a 12-megapixel sensor with f/1.7 optics and dual AF; it gets the same front camera. The removable battery is now 3,000 mAh, and supports a 15W TurboPower fast-charger. It's a little larger, of course, at 150.2 x 74 x 9.7 mm and 155 grams, and will only be available in gray and gold; the US version of the Moto G5 Plus won't have NFC, though other regions' phones will.
What has historically set Motorola's G Series of phones apart, of course, is competitive pricing. The Moto G5 will kick off at €199 (Motorola says it doesn't intend to bring it to the US, at least at this stage); the Moto G5 Plus is coming to the US, and will be priced from $229.
Both get Android 7.0 Nougat out of the box, complete with the Google Assistant, and all of Motorola's various software tweaks. There's twist-to-launch for the camera, for instance, and Moto Display. One Button Nav allows you to use the fingerprint sensor – which is now round – as a trackpad of sorts. Swiping left goes back, swiping right opens up the multitasking menu, and long-pressing pulls up the Google Assistant. A single tap, of course, takes you home.
Honestly, though, both phones feel fairly safe upgrades over previous Moto G devices. The pricing is still competitive, but some of the hardware decisions rankle: the decision to stick with microUSB, for instance, rather than embrace USB Type-C. The Moto G5 and Moto G5 Plus are clearly built to a budget, but for those actually on that budget there's plenty to hold their interest.