Motorola Modular Power System hands-on: Plug and play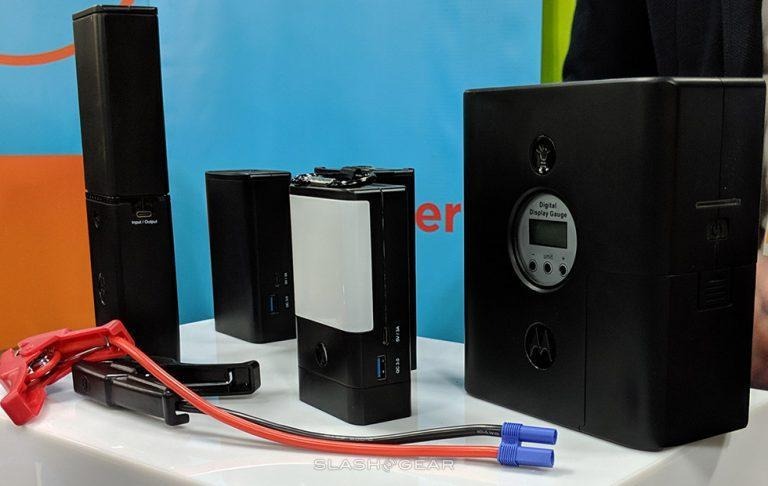 Motorola has a new set of devices at CES 2019, and they're not smartphones. They've teamed up with the folks at Schumacher Electric Corp to create the Motorola Modular Power System. We've seen Motorola go modular before – with their Moto Z collection of smartphones, still in production today. Now it would seem that they're going out a whole new door – sort of. This isn't the same sort of situation as Lenovo's Motorola smartphones – it's slightly more about branding – but no less interesting.
The Schumacher Electric Company showed off a number of new devices branded by Motorola. Included were the MT113, AC Power Inverter Module, MT153 LED Lantern Light Module, MT071 LED Torch Light Module, MT152 Jump Starter Module, MT129 battery, MT130 battery, and an MT080 Digital Air Compressor Module. Each non-battery unit uses one of the two batteries to draw power – and this is only the beginning.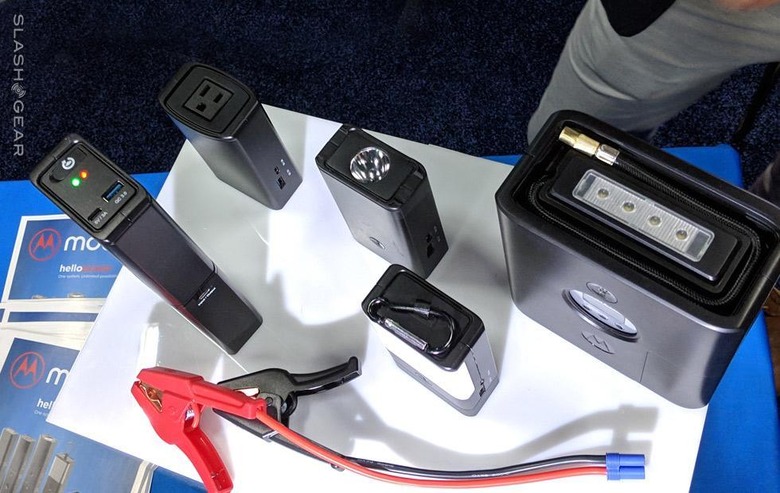 • AC Power Inverter MT113: 100 W Inverter allows charging laptops and electronic devices using AC, USB and USB-C plugs. Price 69.99 USD.
• LED Lantern Light MT153: provides maximum brightness of 500 lumen radiating 360 degrees, adjustable intensity and magnetic base and can hook up. Price 69.99 USD.
• LED Torch Light MT071: 500 lumen brightness LEDs. Price 69.99 USD.
• Jump Start MT129 and MT139: 4 cell Aluminum battery system Lithinum Ion 8000 mAh / 500A -1000A can start cars 25 times or 12,000 mAh / 750A – 1500A can start cars 30 times. MT129 costs 139.99 USD, MT130 price 159.99 USD.
• Digital Air Compressor MT080: 140 PSI power wheel pump / minute integrated custom tube, LCD screen and LED lamp. Price 69.99 USD.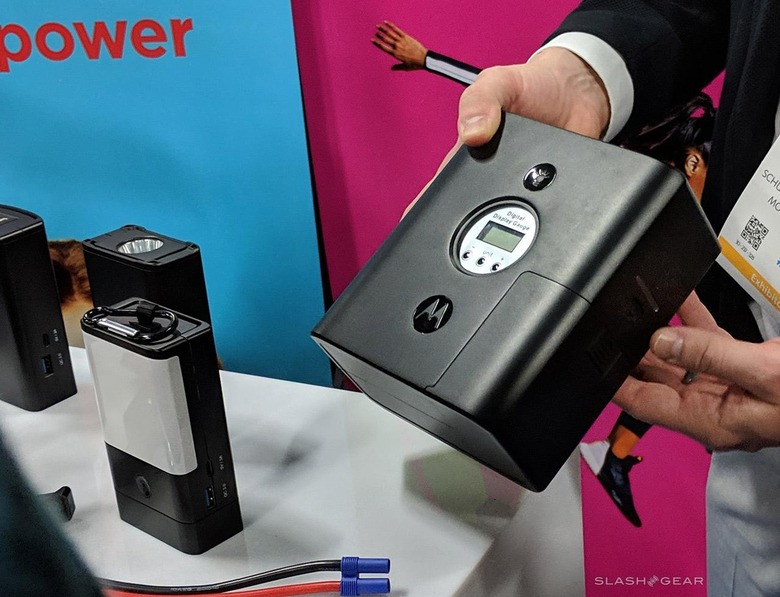 According to Motorola, these devices have "premium modular design with sleek and modern looks." They're no Moto Z, but they're not half bad to behold, either. Light, air, and power first – then who knows what's next?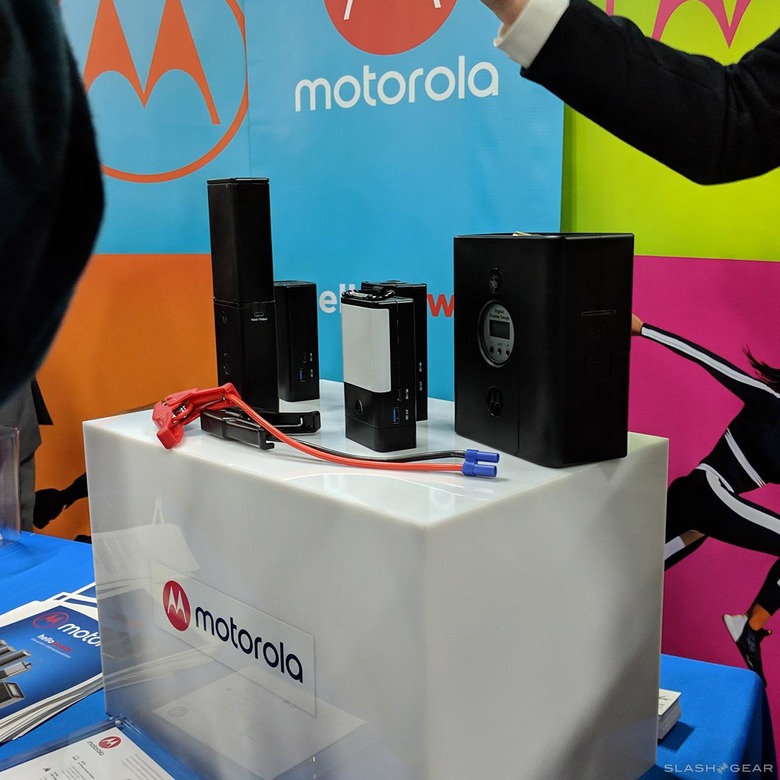 According to a Schumacher Electric Company representative, there's potential for a whole bunch of additional powered devices in the future. For now, we're looking at some awesome bits and pieces with robust builds and what would appear to be a bright future.