Motorola Mobility job listing hints at future wearable technology ambitions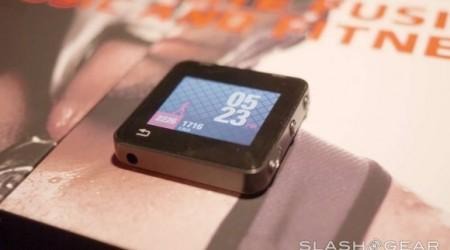 is no stranger to wearable technology, having created
and all. But a job listing that has cropped up for Google-owned Motorola Mobility hints at a larger picture of the company's wearable technology ambitions, with things like "the new Motorola" and its "future in Google" being mentioned alongside a description for the prospective hire.
Motorola, likewise, has more than dabbled in the areas of wearable technology, with one of its examples visible in the image above. Where it is heading with its new ambitions is yet to be seen. What we do know from the looking at the job listing, however, is that whatever it is will be aimed at the consumer in a way that has mass appeal.
The job listing calls for someone who has extensive experience in design, and one of the requirements for the position is "7 years plus in a senior position of Industrial Design," with it being preferred that the candidate have "15+ years of work experience in design of tech, consumer product and/or apparel." We also get a glimpse of the larger picture: "The wearables design team will lead the establishment of our brand in the massive competitive and growing space of wearable connected products."
The question as this point is where Motorola – and Google by proxy – is heading. Smartwatches are one area of wearable technology where companies are scrambling to get their own devices onto consumers' wrists, but the potential extends beyond that and smartwatches have received more than a bit of criticism, among them being claims that the younger generations won't want to wear them.
At the D11 conference,
into how the company sees the next generation of wearable technology. Motorola's Advanced Technology and Projects Group chief Regina Dugan showed off an electronic tattoo that would decrease authentication processes, for example. Also discussed was a "smart pill" that transforms one's body into an authentication token.
Says the job listing: "Our ambition is to make Motorola a recognized leader in design of all things mobile. We will do this by creating product experiences that are lead by consumer insight and intuition, keen design sensibility and cutting edge technologies. We want our products and brand to be experienced and loved by millions of people worldwide. We want to create the new Motorola."
SOURCE: