Motorola Media Mover will reach production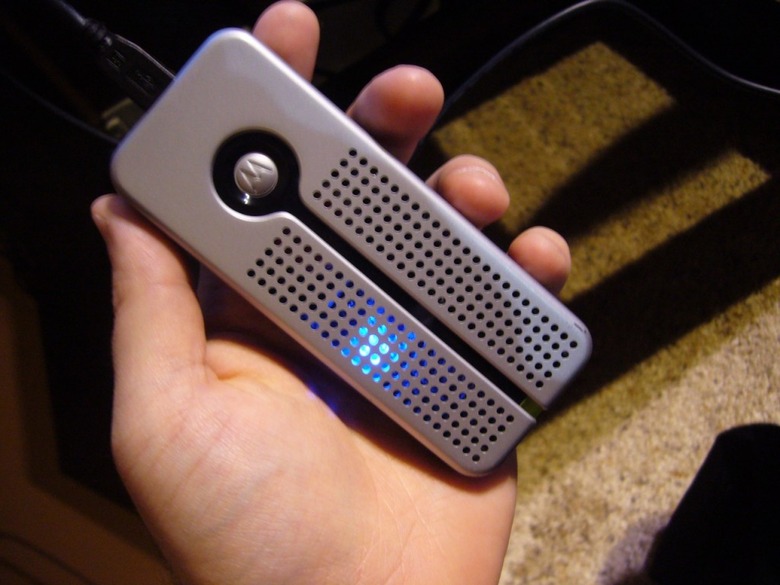 All the way back in September 2008 Motorola demonstrated their MCU3E, an awesome little wireless media transcoder device.  At the time they had no plans for production; now, though, the gadget is back with a new casing, a new name - the Motorola Media Mover – and what seems to be a definite launch plan.
Billed as a low-cost way to shuffle media content from a set-top box, DVR or computer onto your cellphone, a little like a Slingbox, the Media Mover can transcode video from storage and stream it – locally or remotely – over WiFi or Bluetooth connections.  The pre-production unit Motorola demonstrated at The Cable Show also had a low-resolution camera – which could be used as an impromptu monitoring device – and an SD slot.
In their show demo, Motorola used the Media Mover to funnel video to a Q9 cellphone, to a laptop running VNC with the relevant DRM plugin, and to an iPhone.  What they wouldn't share are specific pricing details nor content partners, but we're hoping the Motorola Media Mover comes sooner rather than later.