Motorola i1 Hands-On Video, Mike Rowe Tells Us What we Want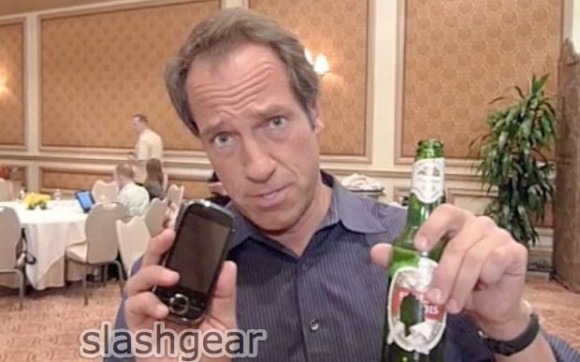 Motorola just announced the i1, the world's first Push-to-Talk Android-based handset, and sure enough they were on scene at CTIA tonight, showing it off. We managed to wrangle up some video time with the handset, and talk about the device's finer points. We already know the meat and potatoes of the handset: PTT on Nextel Direct Connect, utilizing Sprint's Network for the rest of the story. It's got a 3.1-inch HVGA touchscreen, and it's running the same look and feel of MOTORBLUR, but it's lacking MOTOBLUR. It doesn't have the deep social integration and it's not linked up with the Blur servers, so there won't be any of those updates you've come to expect on devices like the Backflip or CLIQ.
The device itself is amazingly thin, and it just feels rugged. It feels, honestly, a lot better than any other Motorola device. Yes, even the DROID. The build quality really is top-notch, with the combination of rubber and chrome. The only thing keeping this thing from the top of our phone lists is the lack of "real" 3G. It's got a nice screen, but unfortunately it is running Android 1.5 — so, take that for what it's worth. Check out the video below for the quick specs, and then watch the second video to watch Mike Rowe from Dirty Jobs talk about the Motorola i1. Or, he might be talking about something else. Well, either way, we don't know what we want anymore.