Motorola GLEAM+ resurrects RAZR with low-key abilities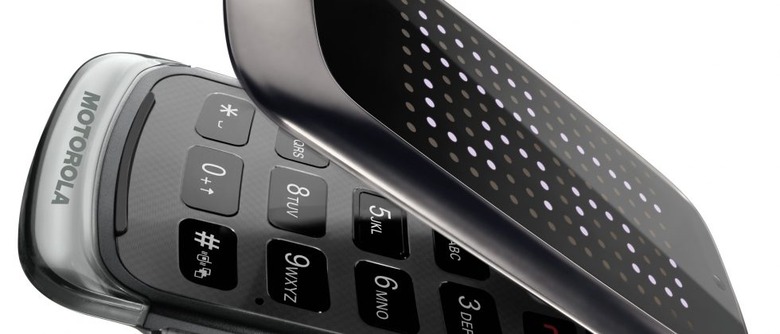 We may receive a commission on purchases made from links.
Motorola has obviously decided the flip phone is due for a comeback, with the new Motorola GLEAM+ delivering some clamshell action with a bargain price tag. Eschewing Android in favor of featurephone simplicity, the GLEAM+ has a 2.8-inch 400 x 240 internal display and a sizable LED matrix display on the outside for the time and other pixelated status messages, and shaves half a millimeter off the original, iconic RAZR.
Inside the 13.5mm thick handset there's a numeric keypad and dualband GSM/GPRS connectivity, along with 50MB of storage and a microSD card slot for up to 16GB cards. The camera is a mere 2-megapixel unit with fixed-focus, and shoots up to 12fps video clips.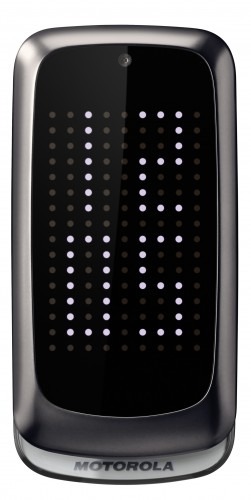 There's also Bluetooth 2.1+EDR, a basic browser, 3.5mm headphone socket and microUSB port, along with support for POP and IMAP email. The 750mAh battery may sound tiny, but with such minuscule specs it's good for up to 4 hrs 49 mins of talktime or 417 hrs 26 mins of standby, Motorola claims.
Thankfully the price is also in keeping with the GLEAM+'s unambitious abilities. Tesco Mobile in the UK will be offering the handset free with a £10 ($16) per month, two-year agreement, and we'd expect to see it show up on prepay plans soon too. Not one for the internet-savvy, social networking smartphone obsessives among us, but if you want a skinny phone for texting and calling the GLEAM+ could have some appeal.