Motorola flagship with Snapdragon 865 confirmed by Verizon's 5G boast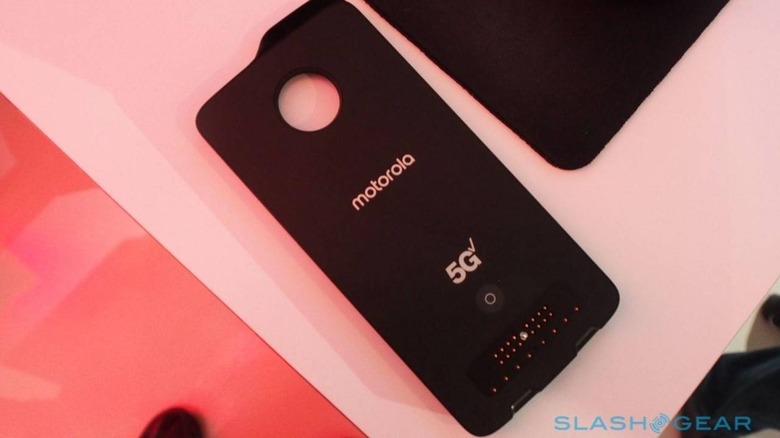 The new and foldable Motorola Razr may have been a tad disappointing in some aspects but, fortunately for fans of ol' Moto, the year has just begun for the company. It still has quite a few more phones to launch aside from the new members of its mid-range Moto G family. Given the company's previous X and Z models, however, there might have been some reservations if it can and will still release a flagship worthy of rubbing shoulders with the market's best. Based on Verizon's latest brag, it will, at least as far as 5G speeds go.
US carriers continue to expand their 5G network coverage, both in terms of cities served as well as speeds delivered. In its recent press release, Verizon boasted about how it was able to achieve 4.2 Gbps speeds on the 28 GHz band by aggregating eight carrier channels into one. Those speeds were testing using a Samsung 5G NR 28 GHz Access Unit and an unnamed Motorola phone.
That Motorola would still put out a flagship model this year is not really unexpected but there are probably still some doubts about how premium it would really be in terms of specs. While we still know nothing about the rest of the phone, Verizon at least confirms that not only will it have 5G support but it will have that via a Snapdragon 865. A mid-range Snapdragon 765 could have been the other option would actually be on par with the company's Moto Z series.
This unnamed Motorola flagship would also be the company's first 5G phone as well. Ironically, Motorola was actually at the forefront of 5G but only via a Moto Mod add-on. Not even the $1,500 Motorola Razr had that capability built-in.
Confirmation of the processor is a small but important aspect of Motorola's upcoming phone as it sets the tone for the rest of the device's specs. We can at least expect other specs to match but whether it will be able to compete on key features like cameras and battery life is still unknown.